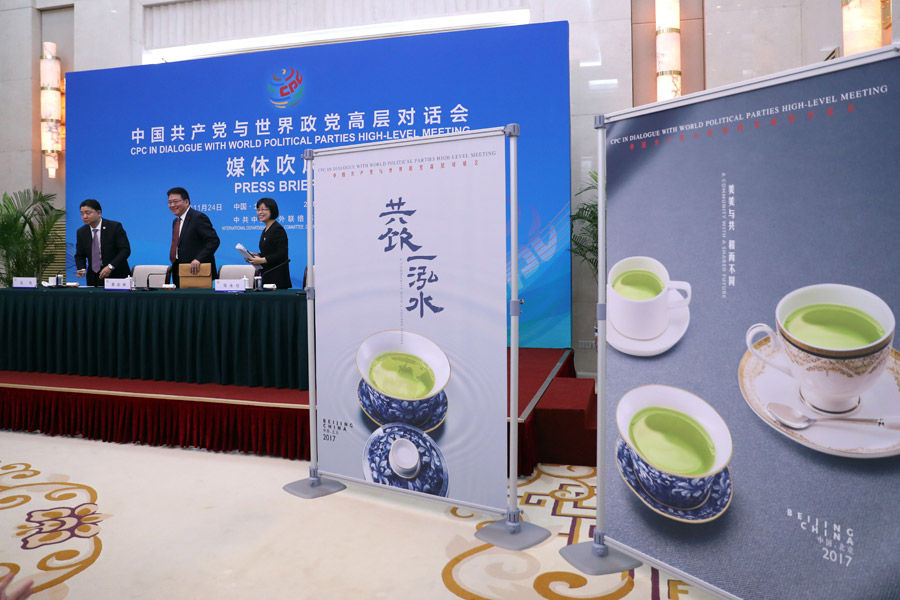 The posters are released at the conference site on Nov 24. [Photo by Zou Hong/China Daily]
Beijing - Two posters entitled A Community with a Shared Future for CPC in Dialogue with World Political Parties High-level Meeting were officially released on Nov 24, 2017.
Guo Yezhou, deputy head of the International Liaison Department of the Communist Party of China Central Committee, told a press conference in Beijing that the high-level gathering of leaders of global political parties will be held in Beijing from Nov 30 to Dec 3.
The posters use "tea" as the main creative element, skillfully applying the Chinese cultural tradition of drinking tea with friends, which vividly reflects the theme of this dialogue that building a community with a shared future for mankind and building a beautiful world is the responsibility of world political parties.