Chongqing man runs free library for 15 years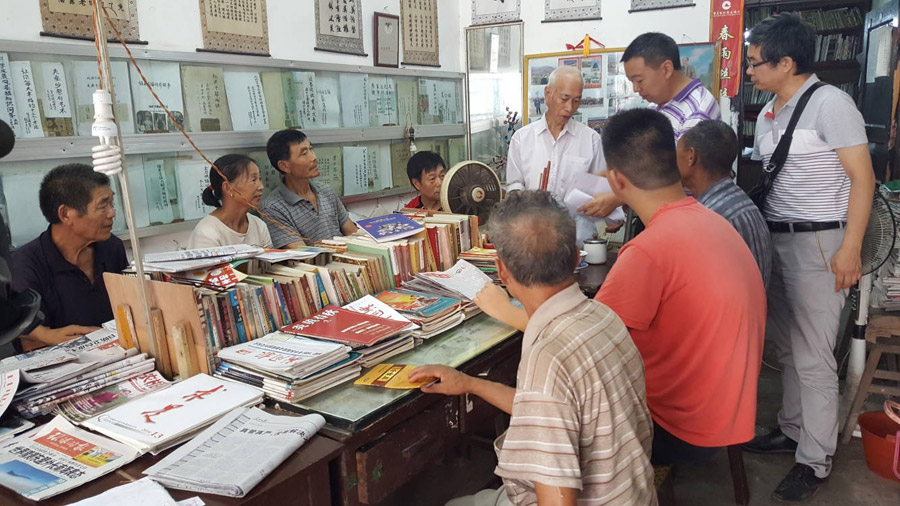 Wang Fengbing (in white), 79, has changed the cultural life of his hometown with his free library and tea in Pianyan, a small town in Beibei, Chongqing. [Photo/Provided to chinadaily.com.cn]
In the past 15 years, Wang Fengbing, 79, has changed the cultural life of his hometown with his free library and tea.
Wang has lived almost his whole life in Pianyan, a small town in Beibei, Chongqing. Pianyan means "a remote rock" in English.
The retired middle school teacher loves reading and has collected several thousand books in his house. But he found out most people in his hometown didn't share his passion.
"There was no bookstore or newspaper stand in the town at that time," he realized the need for a library, he recalled. "People didn't have a place to read."
At first, he opened up part of his house for the public and provided books, magazines, newspapers and tea. But soon, the place became too small to host readers.
Wang then bought another house in the town and opened a library. He also set up a book club to raise people's interest.
"Some people first dropped by my library to chat and have some tea, then they started to read books," Wang said.
The library now has become a popular place in town and it usually gets busy in the afternoon.
Encouraged by Wang's deeds, some people have started to donate books to the library.
"I am so proud that my library can bring some changes in people's lives," he said.