A piece of Hong Kong: Old and new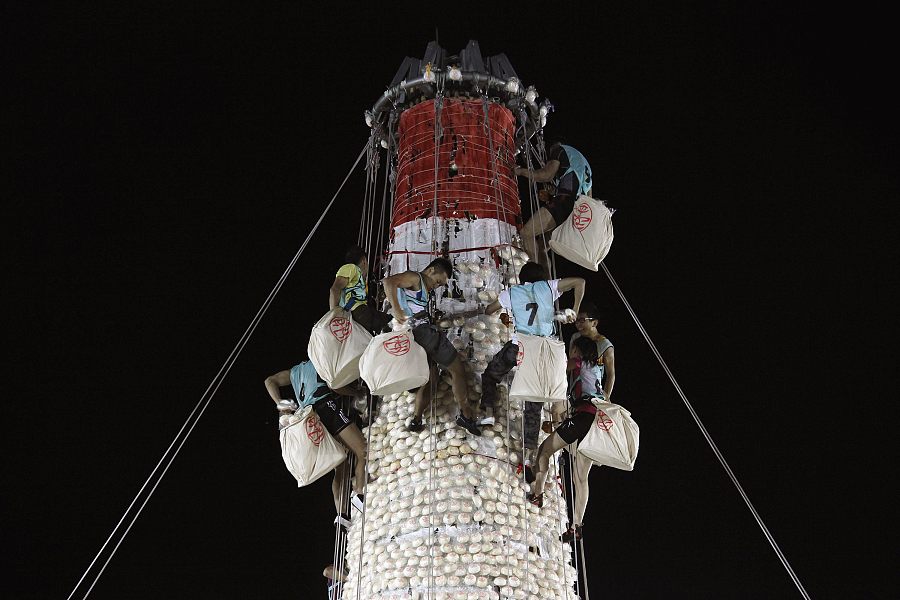 [Photo/VCG]
Bun scramble
The bun scrambling contest is a living testimony to Hong Kong's history and often marks the climax of the annual Cheung Chau Bun Festival, which is deemed by Time.com as one of the world's "Top 10 quirky local festivals".
Participants first stand at the bottom of the conical bun tower and then scramble up to get as many buns as possible within three minutes. The higher the buns, the more points participants can get. Therefore, they always try to climb to the top first and collect buns from top to bottom.
The festival is believed to originate from the late Qing Dynasty (1644-1911), when local villagers prayed to Taoist deities and dressed up local children as small gods to scare away the evil spirits they believed were responsible for a plague. The buns were an offering to thank the gods for ending the plague and the ritual of parades and bun-baking continued each year to ensure it didn't return.