Big houses a hedge against the future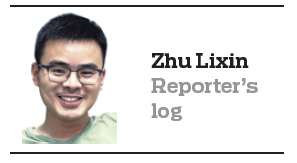 Homes in the rural areas of Fuyang, Anhui province, can be deceptive.
About six months ago, I accompanied a foreign editor from China Daily's headquarters there to interview some children left behind when their parents migrated to cities for work. The editor wanted to see how such children, generally from poverty-stricken areas, had been doing.
On first sight, she didn't believe the places I brought her to had anything to do with poverty. Even after we drove for nearly two hours from the urban area, she still thought we were in the suburbs.
The problem lies in the rural residences. Large single family homes, often two to four stories tall, are everywhere in the villages. Many of the residences are bigger than 500 square meters.
Even in Guhe village, one of the poorest in Fuyang's Linquan county-which has a population of more than 2.3 million-such residences are common.
I was told the houses were mostly built by migrant workers. A 500-square-meter, three-story house costs about 300,000 yuan ($43,700), excluding interior furnishings and decoration. Many villagers live in houses with a nice look on the outside but with unpainted interior walls.
I have talked to many villagers and found most of the big houses I randomly inquired about were acquired by draining all the family's savings, combined with money borrowed from relatives.
Fuyang has a population of more than 10 million people. Of those, nearly 3 million migrate to cities in other parts of the country for work. Only a fraction of them can afford an apartment in the cities where they work.
It seems they don't have many options for investing their money.
One of the homeowners told me his savings and the money he borrowed were still not enough to pay for his 510-square-meter house, which was still under construction. He had to buy the construction materials on credit.
I asked him: "Why do you want to build a house larger than necessary?"
He replied: "It will determine whether my children and grandchildren will live happily in the future."