Belt,Road Initiative offers potential for most vulnerable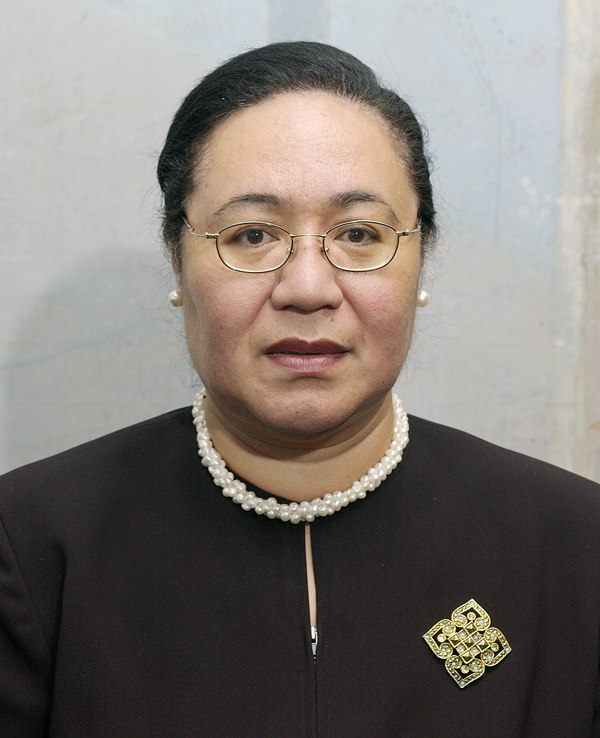 Fekitamoeloa Katoa Utoikamanu
Two thousand years ago the ancient network of trade routes known as the Silk Road stretched from China, through Asia, to as far as the United Kingdom. These routes heralded a new era of trade, opening up access to the East and West of the globe and resulting in booming trade and vibrant cultural exchanges.
Today, at a time of anemic global economic growth, trade protectionism and a backlash against globalization, a new trade initiative could bring much needed impetus to revitalize the global economy and help the world's poorest nations achieve sustainable development.
Announced by Chinese President Xi Jinping in 2013, the 'Belt and Road Initiative' aims to build a trans Euro-Asia economic belt stretching from China to the Horn of Africa. Since the trade network was announced significant strides have been made to connect trade opportunities including a freight train from London to Yiwu, China, and an electric railway connecting Ethiopia and Djibouti. More is planned, not only boosting trade, but bringing much-needed ICT and sustainable technologies, which could contribute to capacity building in the most vulnerable countries.
The Belt and Road Initiative seeks to promote infrastructure connectivity, with trade routes covering around 60 countries across Asia, Europe and Africa. Importantly it also stands to contribute to addressing the infrastructure investment gap of Least Developed Countries (LDCs), Landlocked Developing Countries (LLDCs) and Small Island Development States (SIDS), which face unique development challenges due to structural and geographical disadvantages. Underdeveloped infrastructure has greatly undermined the ability of these countries to improve productive capacity, expand trade, attract foreign investment and improve livelihoods. Protracted infrastructure gaps have jeopardized the efforts of vulnerable countries to achieve long-term sustainable development leaving them unable to reap the benefits of globalization.
Improving connectivity is therefore central to global efforts in achieving development aspirations set in the Programmes of Action for LDCs, LLDCs and SIDS, the 2030 Agenda and the Addis Abba Action Agenda. Establishing a modern and well-maintained infrastructure network, connecting sub-regions in Asia and between Asia, Europe and Africa could be a potential "game changer" for these most vulnerable countries in terms of boosting trade, facilitating integration into regional and global value chains, encouraging investment, accelerating structural transformation and ultimately contributing to poverty eradication. Countries disproportionally affected by climate change, in particular SIDS, investment in climate-resilient infrastructure and sustainable technologies, including in renewable energy, could enable a transition towards a blue economy.
At present, one third of participating countries of the Belt and Road Initiative are LDCs, LLDCs and SIDS, illustrating the importance these countries attach to the initiative. For a landlocked country such as Ethiopia the Road and Belt Initiative has already brought considerable benefits, the new electric railway connecting Ethiopia with Djibouti covers over 750 kilometers opening up the African continent to import and export services with plans to expand across Africa to the Atlantic Ocean.
The economic corridors and trans-regional infrastructure projects of the Belt and Road Initiative also point to the potential for increased market access and effective regional and global value chains and transport networks both on land and at sea, facilitating safer routes for migration. New funding vehicles such as the Asian Infrastructure Investment Bank and the Silk Road Fund, could open up alternative sources of funding that leverage foreign direct investment and spur growth and decent employment.
Aside from their huge demand for improved infrastructure, vulnerable countries also urgently require access to information, science and technology and a favorable policy environment to effectively support sustainable development. The greater connectivity and individual interaction envisioned by the Belt and Road Initiative could also bring much-needed ICT and sustainable technologies and contribute to capacity building in the most vulnerable countries. Least Developed Countries, Landlocked Developing Countries and Small Island Developing States, make up the world's 92 most vulnerable countries, stretching across islands in the Pacific to landlocked countries in Central Asia, and least developed countries in Africa and Asia.
Over the past fifteen years, my office has established itself as the leading UN entity delivering global advocacy, providing substantive support to these vulnerable countries in global negotiations, monitoring and following-up progress in the implementation of the programs of actions for LDCs, LLDCs and SIDS, coordinating the UN system support and forging strong global partnerships. In 2015, UN-OHRLLS and China co-hosted a roundtable on South-South Cooperation, chaired by President Xi Jinping and the UN Secretary-General. A Memorandum of Understanding, signed between the Ministry of Commerce of China and UN-OHRLLS in 2015, marks a step forward in our substantive collaboration with China.
UN-OHRLLS is committed to building a solid partnership with China and the rest of the global community as we work towards achieving the Sustainable Development Goals and 'leaving no one behind'. Through partnerships such as this we aim to transform economies sustainably, turning landlocked countries into land-linked nations, small islands into well connected states and least developed countries into prosperous nations who have successfully graduated from their status as the world's poorest.
It is my hope that the outcomes from the Belt and Road Forum for International Cooperation in Beijing constitute an important step towards this direction.
The author is United Nations under-secretary-general and high-representative for least developed countries, landlocked developing countries and small island developing states.