Web novels take readers into a whole new world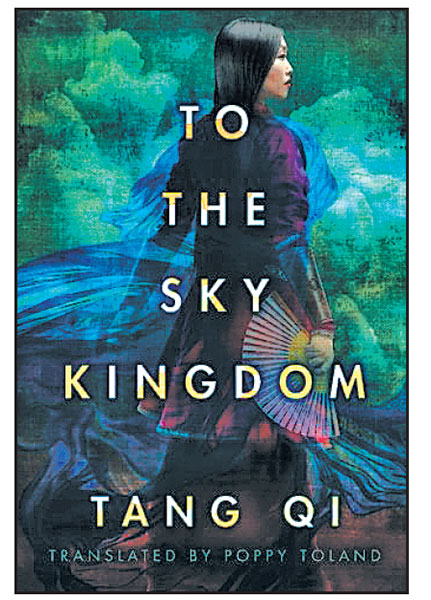 It is one of the most popular online Chinese novels and was released in English in 2016. CHINA DAILY
"Fantastic universe, excellent characters," Jeff Coleman commented on the rating website, goodreads.com.
"Story kept me on the edge of my seat ... wanting to know what came next."
Wuxiaworld user "diegodeveze" said: "I'm still feeling sad to see it end. I can't believe I spent almost a year reading this. I really got quite attached to it, and I can say without qualms that I enjoyed it thoroughly."
"Philbilly", a self-proclaimed "simple man from central Kentucky-so me learning Chinese isn't ever gonna happen", enjoys "the first web novel or whatever you call it that I've read".
He calls it "epic".
"Simba6" said Chinese web novels' "positive energy" helped him move beyond despair after he broke up with his girlfriend.
He became instantly popular in China last month when the Guangzhou-based Southern Weekly newspaper identified him as US software engineer and kung fu fan Kevin Cazad. The media outlet interviewed him and reported that it confirmed the story he had posted on wuxiaworld.
The Chinese online novels Stella Transformations, I Shall Seal the Heavens and Against the Gods are popular with large readerships who can read English though it is not their native language.
Some rank the phenomenon among the "world's four new cultural wonders". The others are Hollywood films, Japanese anime and manga and South Korean TV series.
Peking University literature professor and critic Shao Yanjun, who has studied the development and internationalization of China's online literature with a team of students since 2010, said English-language readers' fascination with Chinese web novels is "reminiscent of the golden age of splendid histories and imposing chronicles".
"They're bored with Japanese light novels' 'protection of daily happiness,' " she said. "They prefer the grand narrations of heroic eras found in Chinese stories."
Chinese web novels have continued their upward momentum since the genre appeared about 20 years ago, she said.
Wuxiaworld owner Lai said some readers who have turned to translated Chinese web literature were previously fans of Japan's light-novel youth genre.