Beijing, a tough call for many job seekers
Editor's note: While Beijing attracts thousands of Chinese seeking job opportunities and a chance to realize their dreams, the high cost of living, especially housing rents, make the road difficult. Here we take a look at some of their stories.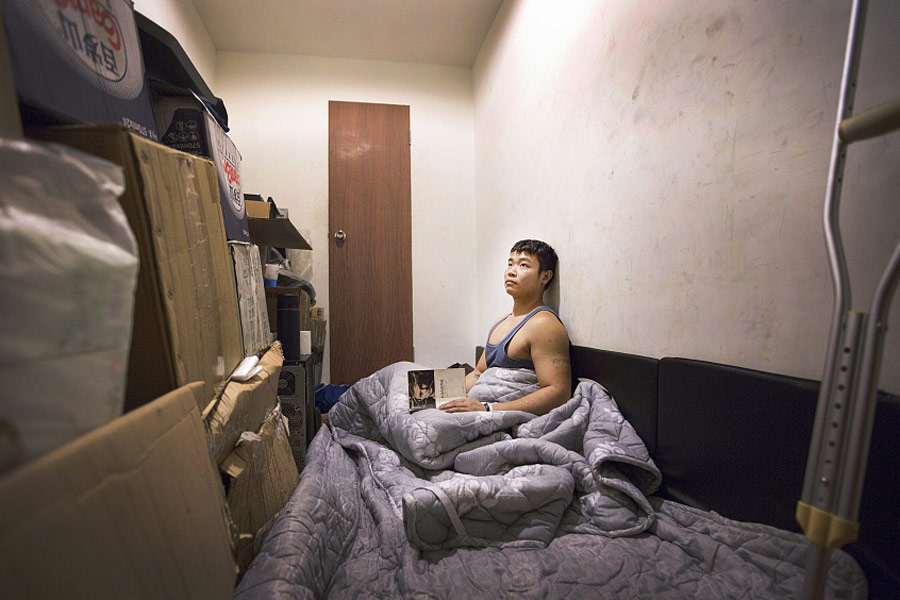 Gong Han, 24, at his bedroom in Beijing. The photo was taken on March 28, 2017. [Photo/VCG]
Gong, born in Yueyang city at Hunan province, moved to Beijing in September, 2016, carrying only a bag on his back. Gong currently works as a fitness instructor at a Hosa Fitness club in Dongzhimen and earns a monthly salary of 4,000 yuan ($579). Unfortunately, due to a foot fracture not long ago, Gong was out of work and had to live in the club's three-square-meter warehouse. Since he was unable to do anything, Gong spent his time on books and music. "I want to come and visit Beijing, which I have never had the chance to," he said.