Adviser proposes largest-ever national park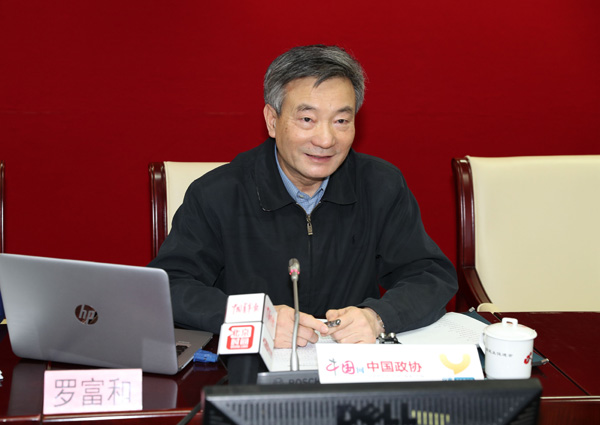 Luo Fuhe, vice-chairman of the National Committee of the Chinese People's Political Consultative Conference, at a news conference in Beijing on Wednesday. [Photo provided to chinadaily.com.cn]
A political advisor said he proposes to build the largest-ever national park in Northwest China.
"Kumtag Desert should be included into the list of nine national park pilot projects," said Luo Fuhe, vice-chairman of the National Committee of the Chinese People's Political Consultative Conference, the nation's top political advisory body, at a news conference in Beijing on Wednesday.
The list, established in the end of 2016, lacks the desert type national parks, although deserts account for about one thirds of the country's land.
The proposed 200,000-square-kilometers Kumtag Desert national park pilot project covers parts of Xinjiang Uygur autonomous region, Gansu and Qinghai provinces.
The region includes five national nature reserves, several protected areas, and many scenic spots, such as the Mogao Grottoes.
As the borders of some of these reserves, protected areas and scenic spots are overlapping and the management of them are under different administrators, fences are set up between different protected lands, dividing the region into pieces.
"The region is the only habitat in China for bimodal wild camels, a national first-class protected animal whose number is less than that of giant panda," said Luo. "The fences affect the animals' long distance migration and reproduction."
Luo calls for an integrated and efficient management and fund system in the region to better protect the local cultural heritage, biodiversity, and geographic landscape.