Chinese veteran trapped in India for 54 years sets off home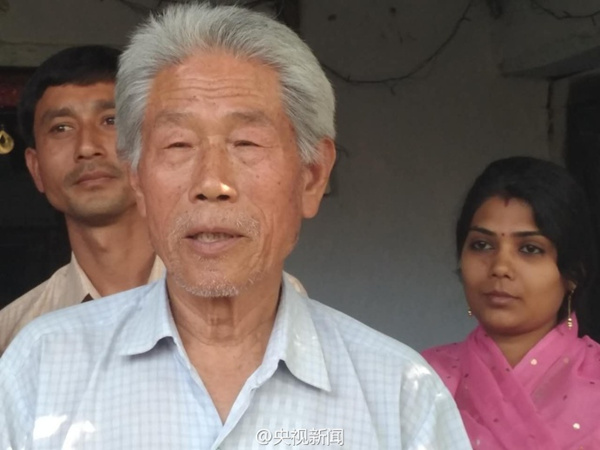 Wang Qi has been unable to return to China for 54 years. [Photo/CCTV]
An 80 year-old Chinese veteran, who has been trapped in India for half a century, is setting off on his long-awaited return home today, China Central Television reports.
Wang Qi has finally received an Indian passport from India's Ministry of External Affairs allowing him to leave the country. He and his son plan to fly to China on Friday.
Wang says he is most looking forward to eating some of the specialty hand-made noodles from his village in Shaanxi province.
Wang said that he joined the Chinese People's Liberation army in 1960 and was dispatched to the border with India in 1960 during the Sino-India war. He got lost in December of that year in a forest near his camp and was then taken to India by an Indian Red Cross Vehicle.
He was later handed over to the Indian army and spent seven years in prison. After being released, Wang was sent to a remote village named Tirodi in India's central state of Madhya Pradesh and started a life there. He married a local woman and the couple raised four children.
The veteran had repeatedly applied to the Indian government to go back to China over the last few decades but he had been denied official Indian documents and citizenship time and again.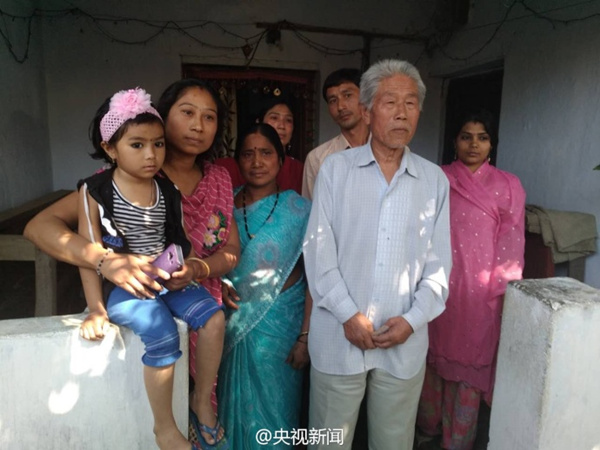 Wang Qi with his family. [Photo/CCTV]
He said he feels sorry for failing to make it to China when his mother passed away years ago.
His story was reported by media last month and instantly triggered calls for him to be repatriated.
China's embassy in India says it has pushed India to complete entry and exit procedures in time. Ambassador Luo Zhaohui talked to Wang over the phone on Saturday, telling Wang that the embassy has maintained close contact with the Indian government over the issue of facilitating his trip to China to visit family members. The embassy issued a 10-year Chinese passport to Wang in 2013, and since then has been providing him financial support.
In a report by Shaanxi-based Chinese Business View, a local official from Wang's hometown said the local government heard of Wang's plight years ago and decided to treat him equally with other villagers and give him a piece of residential land if he wanted to spend his later years at home.
According to Wang, there is another Chinese veteran in Tirodi named Liu Shurong. Originally from China's Chongqing municipality, Liu also got married to a local woman and has four children. However, Liu decided not to come back to China since he had gotten used to the life in India and has no relatives left in China.