Premier strengthens anti-corruption measures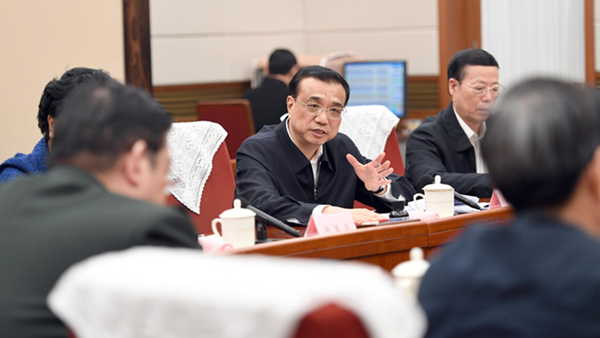 Premier Li Keqiang presides over a State Council meeting on the anti-corruption campaign, Jan 6, 2017. [Photo by ZHANG DUO / XINHUA]
Premier Li Keqiang pledged to boost clean government with effective anti-corruption measures at a recent State Council meeting, according to a statement released on Wednesday.
The meeting was presided over by the premier on Jan 6.
The government has taken a number of measures to fight corruption by restricting power and cutting red tape, according to the statement. Lazy and sloppy officials were major targets in the anti-corruption campaign.
These measures will proceed with further efforts to cut red tape and eliminate opportunities for bribing officials. A list stipulating officials' powers and responsibilities will be issued to put the government under the spotlight and public supervision.
According to the statement, the meeting urged governments at all levels to eliminate corruption in key areas, especially those concerning people's interests, with zero tolerance for disciplinary violations in major projects, resources development, equity exchanges, as well as funding for poverty alleviation efforts, medical care and affordable housing projects.