China to release environmental forecasts on three Nansha reefs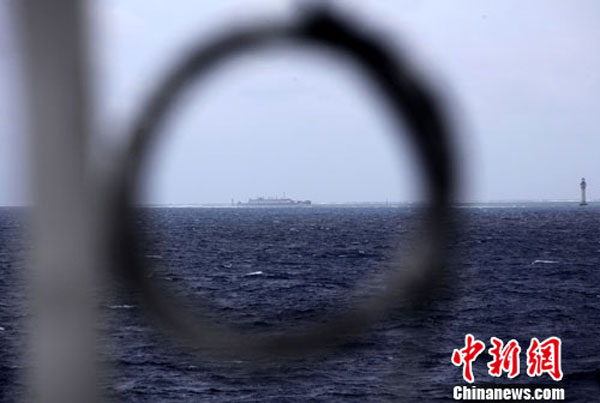 Researcher overlooks the Yongshu Reef of Nansha Islands on a scientific research ship. [Photo/Chinanews.com]
China will release marine environmental forecasts for three reefs on the Nansha Islands starting on New Year's Day in order to meet the rising challenges of environmental protection in the South China Sea, marine disaster prevention, scientific research, and maritime navigation safety, according to the State Oceanic Administration (SOA).
The SOA has reportedly carried out the construction of five projects including a Marine Observation Center and facilities used for scientific research, on Yongshu Reef, Zhubi Reef and Meiji Reef.
On January 1st, marine meteorological and hydrological observation, as well as conventional marine environmental monitoring, will begin operation, reports chinanews.com.
There are frequent marine accidents and disasters in the South China Sea.
Forecasts around the reefs will mainly include information on waves, tides, sea surface temperature, winds, tropical cyclones, and marine disaster warnings, which will be released daily on the website nh.hyyb.org.
Meanwhile, information will be sent to relative governmental departments and maritime companies or institutions via fax or short message service.