Excavation of 2,500-year-old city begins
Excavation of the site of a 2,500-year-old city recently started in Xingtai, Hebei province.
The city - Bairencheng - belonged to the state of Zhao during the Spring and Autumn and Warring States Period (770-221 BC). It is one of the largest existing ancient cities in China.
Covering about 4 square kilometers, it was fortified on three sides by walls, with its north side bordered by the Zhihe River.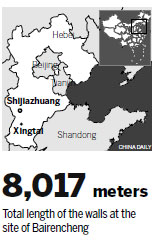 The walls total about 8,017 meters in length, with the best-preserved sections measuring an average of 2 to 6 meters in height.
The walls were built with rammed earth, the same material technique in the construction of much of the Great Wall.
The site is located in Shuangbei town, Longyao county, about 400 km from Beijing.
Excavation of the site, the first of its kind since the founding of the People's Republic of China in 1949, will be funded by a 1.15 million yuan ($167,273) investment, according to the Xingtai government's website.
The job will last about six months, said Cao Shengfeng, a publicity official in Longyao county.
A preparatory survey of the site was completed in November last year.
In 2013, the site was listed as a national key relic protection unit.
zhangyu1@chinadaily.com.cn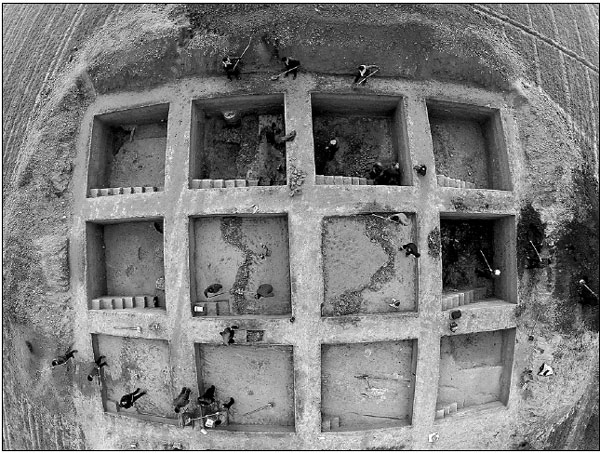 Overview of the Bairencheng archaeological site.Mou Yu / Xinhua
(China Daily 12/12/2016 page5)