Top 10 highest paying urban service industry jobs in China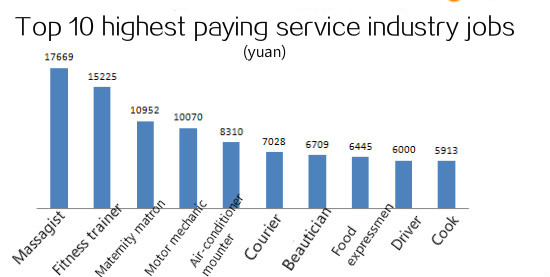 [Photo: sina.com/CRIENGLISH.com]
According to 58.com, a Chinese recruitment platform, in 2016 a masseur earns the most among urban blue collar workers, earning on average a monthly income of 17,669 yuan, or about 2,557 USD.
Next come the fitness trainers, family matrons, and motor mechanics as the following places in the top 10 list, as all three make more than 10,000 yuan per month.
The rest of the list includes air-conditioner installers, expressmen, beauticians, drivers, and cooks.
In China, all services are in great demand.