Feeling cold? How about hugging a mongoose?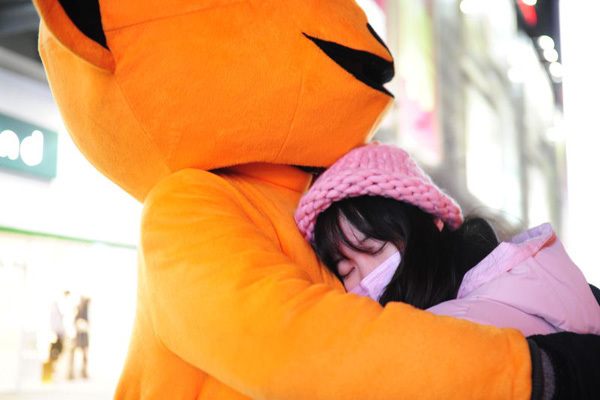 A volunteer dressed as mongoose hugs a woman in a campain aimed to melting uncaring attitude among strangers in Shenyang, Liaoning province, on Nov 22, 2016. [Photo by Bian Shengbo/chinadaily.com.cn]


Feeling cold under the minus 10 degree C in Shenyang, northeastern China's Liaoning province? Plush-coated mongooses will give a big and warm hug to warm you up. Volunteers dressed as mongoose joined in a hug campaign aimed at melting uncaring attitude and creating a warm feeling among strangers. The campaign is from Nov 21 to 27.