Over 100 dishes for Chinese astronauts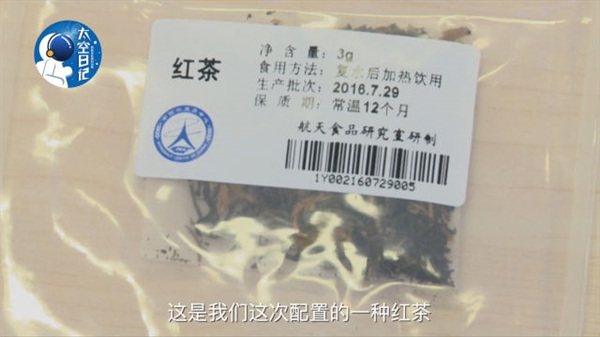 Black tea prepared for astronauts in space lab Tiangong II. [Photo/Xinhua]
As both Jing and his crewmate Chen Dong love tea, they have taken not only green tea, but also black tea with them to the space.
"We drink tea almost every day," said Jing in his space journal. The tea, which is stored in special bags, can be drunk after water is poured into the bag and both are heated together.
Small bags of vinegar from Shanxi province, his birthplace and home of vinegar, are also part of the goods. It is the first time that he is having vinegar from his hometown in space. For Chen, who comes from Henan province where cooked wheat food is the staple dish, some local popular food has been prepared according to his taste.