Shanghai asks IKEA to investigate product safety after US recall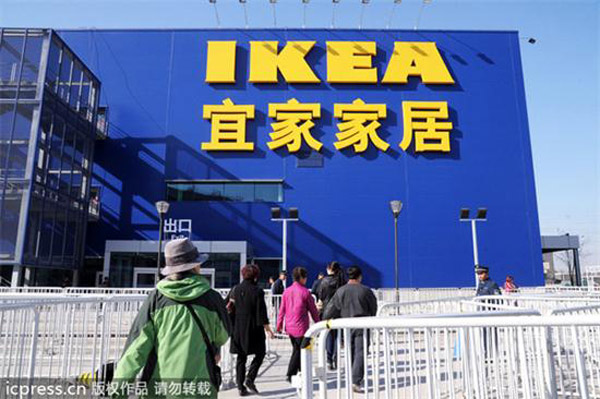 Customers come to visit Ikea's store in Beijing, Nov 4, 2013. [Photo/icpress.cn]
SHANGHAI — Shanghai's consumer quality watchdog on Thursday said it has asked IKEA Group to investigate product safety and consider a recall after similar action was taken in North America.
A spokesperson for Shanghai Administration of Quality and Technology Supervision said it raised the concern with IKEA, asking it to investigate if any of its products are faulty, to evaluate safety risks, and not to evade the responsibility of recall.
"Recalls are an important way to prevent problematic products from causing harm to consumers," the spokesperson said. "Businesses should always pay high attention to consumers' interests. That's part of corporate social responsibility."
Earlier this month, IKEA relaunched a recall of chests and dressers in North America, after a child in the United States was found dead being trapped under an IKEA Malm dresser in May.
The first recall was launched in 2016 in North America and then in China after the national and Shanghai consumer quality watchdogs made repeated requests.