Shanghai Pharma expands reach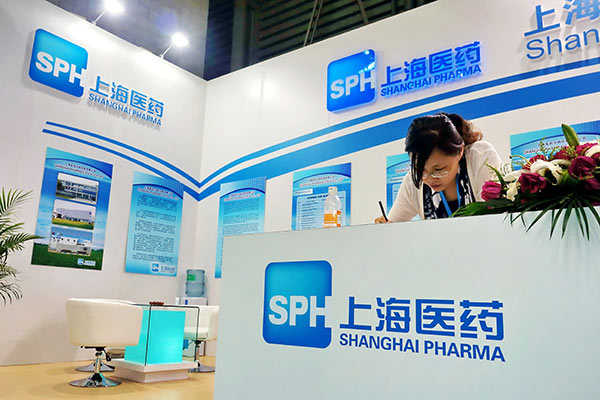 A booth of Shanghai Pharmaceutical Holding Co at an exhibition of pharmaceutical and medical products held in Shanghai. The company is buying Cardinal Health Inc's drug distribution business in China.JING WEI/FOR CHINA DAILY

Chinese firm buys drug distribution unit of US-based Cardinal Health
The mainland's third-largest drug distributor Shanghai Pharmaceutical Holding Co is buying US-based Cardinal Health Inc's China drug distribution business for $557 million, to expand its presence nationwide.
The State-owned firm said in a regulatory statement that it will buy the pharmaceutical and medical products distribution business of Cardinal Health in China for a base payment of $1.2 billion.
However, the final acquisition price would be $557 million, taking into account the estimated adjustments related to working capital and shareholder loans.
The deal will also help Shanghai Pharma become a leading importer of foreign medicines into China, the world's second-largest drug market. The $557 acquisition price is 28 times Cardinal Health's net income for the financial year that ended in June.
The valuation was made based on the acknowledgement that Cardinal Health's business would help Shanghai Pharma's strategic expansion, particularly in regions that Shanghai Pharma is yet to fulfill market potential, such as Tianjin and Guizhou province.
The deal is yet to be approved by the Ministry of Commerce which will happen only after anti-monopoly examinations.
Cardinal Health is the eighth largest player in China's pharmaceutical and medical product distribution sector.
Shanghai Pharma is listed in both Shanghai and Hong Kong. Its HK-listed shares rose 0.62 percent to HK$19.34 ($2.48), while the Shanghai-listed shares rose 2.53 percent to 24.7 yuan ($3.72) on Wednesday.
"The purchase will enable Shanghai Pharma to consolidate and expand its distribution of drugs across China," said Zhou Jun, president of Shanghai Pharma.
Shanghai Pharma plans to build up a new direct-to-pharmacy (DTP) chain that combines its own existing outlets with Cardinal China's nationwide networks for imported drug distribution, he said.
Cardinal China set up its first DTP outlet in Shanghai at the end of 2012, and has since then been expanding across China with some 30 stores, with annual sales revenue of some 700 million yuan, serving about 200,000 customers. A single outlet's annual sales revenue of Cardinal China was more than 20 million yuan, which is about 40 times an average pharmacy's revenue, according to a report by Healthcare Executive, a pharmaceutical journal.