Motorola plans transformation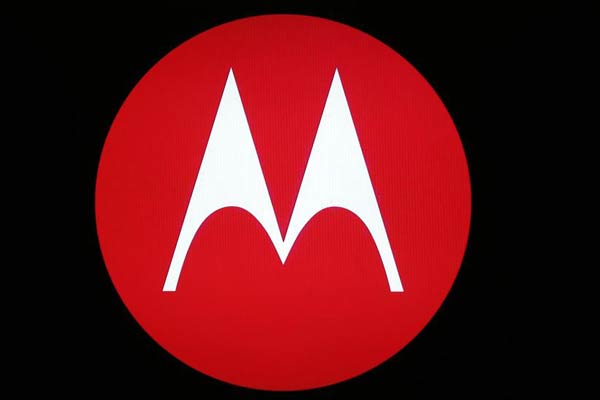 A Motorola Mobility logo is seen on a screen at the public unveiling of their global headquarters in Chicago, US, April 22, 2014. [Photo/Agencies]
US data communications and telecoms equipment provider Motorola Solutions Inc is transforming from a manufacturer of critical communications equipment to an integrated solution provider utilizing artificial intelligence, cloud computing and big data analytics in a mobile intelligence era, according to its head of Chinese operations.
Lily Fu, general manager of Motorola Solutions China, said the company is bullish on its prospects in China as the country's traditional manufacturing industry is now facing upgrading and transformation, which gives the company plenty of opportunities.
"We are looking forward to providing a comprehensive end-to-end solution by integrating critical communication technologies with big data, cloud computing, virtual reality and AI to help people forecast the potential risks, to reduce possible losses and enhance working efficiency," Fu said.
The company has experienced a technical transformation. In the past, people used high-quality and advanced communication system in times of crisis, but with the rapid development of technology, Motorola is building up an entire ecosystem focused on intelligent mobility, according to Fu.
"We defined ourselves as a hardware equipment producer before. We are aiming to ensure people (are) safer and let them work more effectively in the critical communications sector."
Fu added that China is an important market for Motorola Solutions and said she is confident about the company's growth in the country, adding that China's 13th Five-Year Plan (2016-20) would also boost its development.
The company's digital two-way portable radios and services have a broad application in a wide range of fields such as oil and petrochemicals, transportation, forest protection, hospitality and public safety.
In August, it launched a customized product for Chinese market-a broadband LTE handheld device.
Motorola Solutions, as a global leader in critical communications, was among the first multinational technology companies to set up an office on the Chinese mainland-in 1987.
US technology giant Motorola Inc divided its business into the mobile phone division Motorola Mobility and Motorola Solutions in 2011. Motorola Mobility was acquired by Chinese personal computer maker and smartphone group Lenovo Group Ltd from Google Inc for $2.9 billion in October 2014.
According to the company's earnings results for the second quarter, its sales reached $1.5 billion, up 5 percent from a year ago, and its products segment sales grew 6 percent, with growth in every region. It expects revenue growth of 3 to 4 percent compared with the third quarter of 2016.
Fu Liang, an independent telecom expert, said Motorola has a traditional strength in the two-way radio field, but it still faces some competitors such as Huawei Technologies Co Ltd and ZTE Corp, which are making efforts in radio communication network.