Talent is the pillar of future development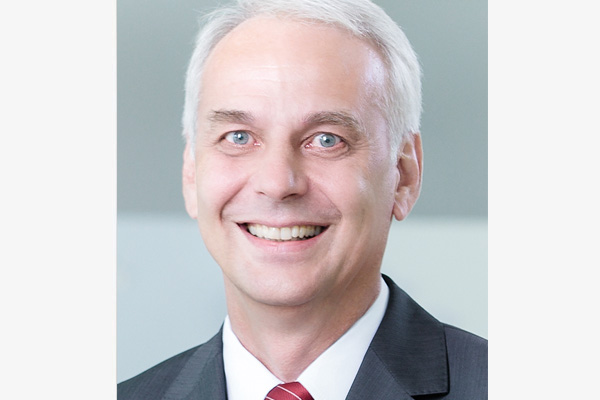 Lothar Herrmann, CEO of Siemens Greater China.[Provided to China Daily]
Editor's Note: The Communist Party of China will hold its 19th National Congress on Oct 18. In the runup to the meeting, China Daily interviewed business leaders from major multinational companies for their views on economic developments here and the country's global leadership role.
Q&A: Lothar Herrmann, CEO of Siemens Greater China
What do you feel has been China's biggest achievement during the past five years and its most notable change?
Remarkable achievements have been made in China's social and economic development in the past five years.
I am impressed by how digital the country has become, powered by the rapid development of the internet economy. From WeChat, AliPay, to Didi and Mobike, China is one of the most pioneering countries in the world embracing the digital age.
Today, digitalization is an effective way to generate growth, boost competitiveness, and raise the quality of life. Similar changes are also happening in the industrial field.
Our Chinese customers have the vision and the ambition to lead in the era of Industrie 4.0 (the high-tech strategic initiative established by the German government) by actively acquiring the advanced digital enterprise solutions from Siemens.
We are partnering with many major companies in China, such as Baowu Steel Group (Corp), China Shipbuilding Industry (Corp), China Electronics Corp and China Aerospace Science & Industry (Corp), to help turn their visions of digitalization into reality.
What will China be like in five years' time and what is the country's long-term future?
The global exchange of ideas, technologies, and products opens up new opportunities for all countries. With the 13th Five-Year Plan (2016-20), China seeks to seize these opportunities. The plan calls for a transition from an economy driven by exports and investment to an economy fueled by innovation.
China continues to enact structural reforms prudently, sustainably and consistently.
Business and industry are being modernized step by step.
Instead of double-digit growth rates, the focus is now on qualitative growth, with the "new normal" as the measure.
The goal is for products Made in China to be synonymous with innovation and quality by 2025.
This transformation is undoubtedly an enormous undertaking.
Fortunately, the country's leadership does not underestimate the magnitude of this and deserves the greatest respect for aiming to complete this transformation by 2049.
Patience and consistency will be needed, as well as continuous reforms along the way.
What are your expectations for the 19th National Congress of the Communist Party of China and what key issues will you be watching for?
I am looking forward to continued efforts by the government to improve the investment environment.
As an integral part of China's society and economy, we believe multinational companies, such as Siemens, can make an indispensable contribution to the country's future development.
Could China's experiences and practices be used to solve global problems?
Talent is the pillar of future development, innovation and competition.
China has made tremendous progress in terms of domestic talent cultivation, as well as attracting global professionals.
In the 13th Five-Year Plan (2016-20), talent became an important focus for the government.
The result has seen China join leading countries in a number of tech-driven industries such as internet-based businesses.
Siemens has been proud to be part of this endeavor. For years, we have invested heavily in developing the country's talent pool.
What is the most unforgettable experience you have had in China?
In 1994 when I first came to Beijing, the Wangjing area, where Siemens is now located, was simply wild grassland.
Even taxi drivers were reluctant to go there. But I have never regretted the decision to come to China. I knew the road ahead would be challenging, yet full of possibilities.
In 1995, Siemens established as many as 13 operating companies here. I was also personally involved in setting up most of the production facilities.
My fascination with China has been growing ever since. What we have seen here-economic take-off-is unique.