Leading the way in global trade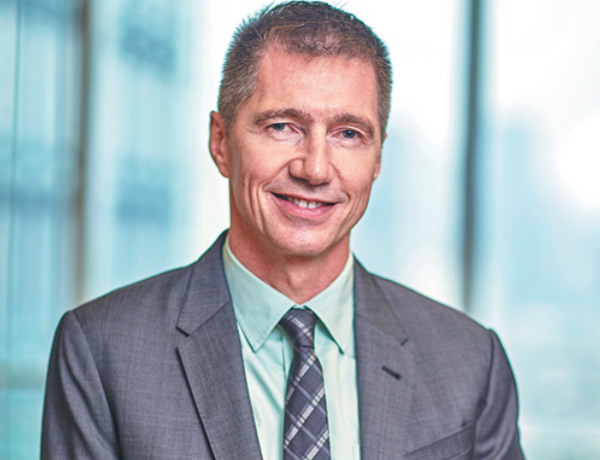 Robert Aspell, president of Cargill Investments (China). [Photo provided to China Daily]
Editor's Note:
The Communist Party of China will hold its 19th National Congress on Oct 18. In the runup to the meeting, China Daily interviewed business leaders from major multinational companies for their views on economic developments here and the country's global leadership role.
Robert Aspell is the president of Cargill Investments (China) Ltd, which is part of the privately owned Cargill corporation based in the United States.
How do you view China's role in the world today?
Two major issues have illustrated the country's global position. Economically, China has become the voice of global trade-a leader in this field. There is no doubt about that.
Another crucial area which has generated a great deal of debate concerns environmental issues, such as global warming. As we know, the country is a leader in renewable energy, which is vital in combating the problem. Scientists have made it clear that the world is getting warmer and the hot summer in Shanghai this year underlined that.
Could China's experiences and practices be used to solve pressing global problems?
As we know, China has lifted hundreds of millions of people out of poverty during the past 30 years and that is just unbelievable.
The rest of the world has also benefited from what China has achieved. But it might be difficult to replicate that success in other parts of the global. What works for China might not work for other economies and nations.
Still, I do believe that one of the most important things that I have seen here involves the educational sector. One thing that can transcend borders is education. And I am very impressed by way the country has gone about this. In China, you can have access to education regardless of your economic status.
What will China be like in five years time and what is the country's long-term future?
I believe the environment, along with air quality, will continue to improve. I also believe that innovation will become an even bigger part of GDP (gross domestic product). Based on various reforms, I expect to see an improved industrial, or business, landscape.
Everything points to that. After all, we now have a better business environment than we did five years ago. For example, we recently discussed how to work on our China 2020 plan. This is important for a company such as Cargill Investments (and the rest of the group).
Overall, I expect the business environment in China to continue to improve, especially for companies committed in their respective industries.
What is the most unforgettable experience you have had in China?
Perhaps, it is worth mentioning my experience at the Shanghai World Expo (in 2010). During the event, Cargill officially launched a key project about rural agricultural modernization. Although China is already a large economy, there was still immense excitement about the expo. It was a great event for the country to celebrate.
What factors will boost growth this year and in 2018, and what are the challenges facing China's economy?
I think the main factor will be the Belt and Road Initiative. China continues to take a leadership role in open trade. It has attracted many friends around the world for that approach. And this has been very important in keeping the economy growing.
The Belt and Road Initiative has also produced a (vast array) of infrastructure projects and investment. We know that is going to create stronger economic ties and increase growth.
Actually, this is a very bold move because trade with partners in the western part of China is expected to create jobs both in and out of the country. Innovation has also become an important driver for businesses and the general economy.