Apple steps up efforts to address privacy issues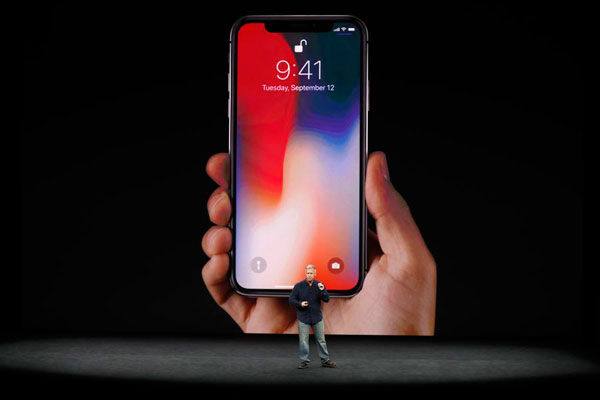 Apple Senior Vice President of Worldwide Marketing, Phil Schiller, introduces the iPhone X during a launch event in Cupertino, California, US September 12, 2017. [Photo/Agencies]
The US technology giant Apple Inc is stepping up efforts to ensure that users can get great experience from its products without putting their privacy at risk.
The company published a new statement on Thursday, addressing some of the concerns people had raised since it launched the facial recognition feature in iPhone X, its 10th-anniversary edition iPhone released earlier this month,
The move comes as privacy becomes a major issue in the age of artificial intelligence, when companies are gathering valuable data to beef up AI-driven functions.
Apple said the facial recognition feature called Face ID can unlock phones and can be used for payments. But it faces questions about how the company can protect such data.
The company said in a white paper that "Face ID data, including mathematical representations of consumers face, is encrypted and only available to the Secure Enclave. This data never leaves the device. It is not sent to Apple, nor is it included in device backups."
Secure Enclave is an advanced security architecture built inside iPhone's chips, the company said.
Apple's statement comes as an increasing number of tech companies are locked in data disputes, as user behaviors such as chat logs and purchasing histories are of more commercial value.
Tencent Holdings Ltd and Huawei Technologies Co Ltd, two tech heavyweights in China, were locked in a quarrel earlier this year. Huawei was accused of gathering data from users of its Honor Magic phone by reading users' chat logs on WeChat.
But Huawei said the Honor Magic lineup has passed tests devised by the Chinese governments to show it is not infringing customer privacy. And it gets users' consent before accessing some information.
For instance, once allowed by users, the Honor Magic model offers restaurant recommendations based on a user's text messages.
Faced with the challenges of protecting user privacy in the era of AI, a senior official from Apple said in an interview with China Daily that the company is working hard to minimize data collection and use, when developing innovative features.