Toys 'R' Us 'unaffected' by financial woes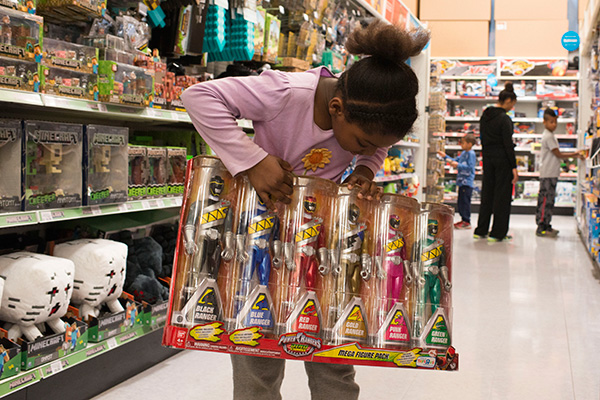 A girl looks at toys at Toys R Us in Alexandria, Virginia. [Photo provided to China Daily]
Leading US toy retailer Toys 'R' Us Inc's joint venture in China will be unaffected by the company's financial restructuring in the United States, said its Asia president on Tuesday.
Toys 'R' Us (Asia) Ltd is a joint venture 85 percent owned by Toys 'R' Us Inc and 15 percent by Fung Retailing Ltd.
Andre Javes, president of Toys 'R' Us Asia Ltd, said the company is open for business and continuing to serve its customers.
"We are a financially robust and self-funding retail operation, which continues to significantly grow and invest in this region," said Javes. "Every year we are opening new stores in all our markets and particularly in China where we now operate over 135 stores and will be opening another 22 in the coming weeks."
Toys 'R' Us Inc filed for bankruptcy protection late on Monday, after it was loaded with debt in a buyout more than a decade ago.
Operations outside the US and Canada, including about 255 licensed stores and joint venture partnerships in Asia, which are separate entities, are not part of the bankruptcy proceedings, Toys 'R' Us said.
The company's Toys 'R' Us and Babies 'R' Us stores and e-commerce sites around the world are open for business, it said.
The company is saddled with debt from a $6.6 billion buyout in 2005 led by KKR & Co LP and Bain Capital LP, together with real estate investment trust Vornado Realty Trust.
Jason Yu, general manager of Kantar Worldpanel China, said in China the toy retailer will eventually be challenged by online shopping and children's interest in digital games. Opening more stores, even in lower-tier cities, may not be sustainable in the long run. They may need to diversify into different formats to satisfy customer demand, such as pop-up stores or early learning centers, he said.