Shanghai key to unlock Yangtze River Delta region's value in digital age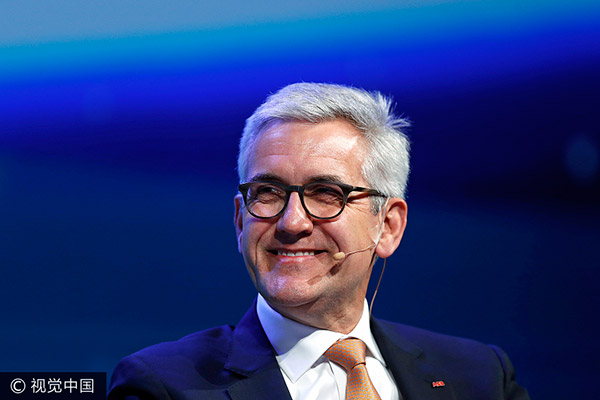 Ulrich Spiesshofer, ABB chief executive officer. [Photo/VCG]
Shanghai will be the key to make the Yangtze River Delta a gateway to the Asia-Pacific, by leveraging its lead in digital technologies, ABB Chief Executive Officer Ulrich Spiesshofer told the 29th annual meeting of the International Business Leaders Advisory Council on Sunday.
The Yangtze River Delta generates more than 20 percent of China's GDP and it is among the country's most advanced areas in terms of economic vitality, degree of openness, innovative ability and absorption of immigrants.
As a leading city in the region, Shanghai boasts a well-developed transport network, a strong manufacturing base and a high level of connectivity, which lays a solid foundation to deploy digital technologies, Spiesshofer said.
By leveraging opportunities from industrial digital technologies, as well as the synergies between "Made in China 2025" initiative and the comprehensive city cluster development plan in the region, Shanghai can lead the delta region to a quantum leap in growth as it moves toward the goal of building a world-class conurbation, Spiesshofer said.
He referred to the "BosWash" region in the United States and the so-called "Blue Banana" in Europe, which went through similar transitions. In a digital, globalized world, the paradigm of cities is shifting when smart cities, big data in manufacturing and the Industrial Internet of Things are redefining the future of city clusters.