P&G to invest $100m in digital center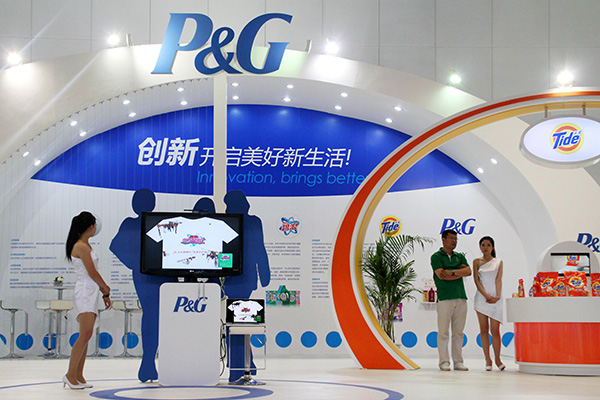 The booth of Procter & Gamble Co at an industry expo in Beijing. [Photo/China Daily]
Consumer products giant Procter & Gamble announced on Tuesday it would invest $100 million over three years in its China Digital Innovation Center in Guangzhou Development District.
The project will integrate P&G's digital technology research and innovation in fields such as big data and digitalized supply chain to accelerate the transformation of its business model.
Established in 1988, the facility in Guangzhou Development District was the first investment by P&G in China.
In 2014, China became P&G's largest e-commerce market after the company made its first forays into the country's e-commerce market in 2009.
The new digital innovation center is expected to help the company seize the opportunity from the rapid development of the internet and strengthen its offline sales.
The center will be devoted to digital marketing, big data analysis, artificial intelligence research, smart supply chain development and innovative technology supplier incubation.
Refined chemicals and food and beverage manufacturing are among the pillar industries of Guangzhou Development District. Together with other fast-moving consumer goods businesses in the district, a rich supply chain is in place, supplemented by numerous logistics companies and e-commerce companies.
The district administration has supported the innovation-driven transformation of companies in the district.