Legend buys 90% stake in Luxembourg bank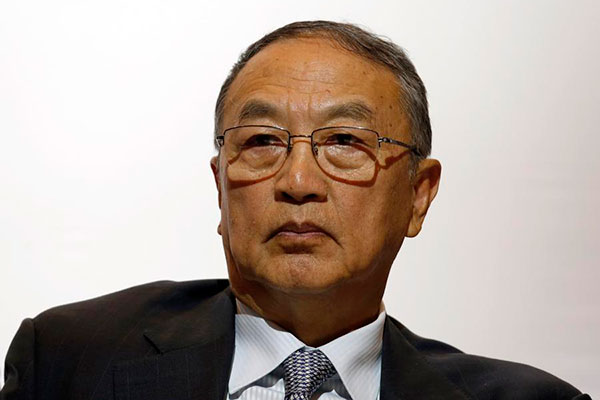 Legend Holdings chairman Liu Chuanzhi attends a news conference on the company's annual results in Hong Kong, China, March 30, 2016. [Photo/Agencies]
Legend Holdings Corp, parent company of the world's biggest PC maker Lenovo Group Ltd, reached an agreement on Friday to buy 90 percent of Banque Internationale a Luxembourg (BIL) for 1.48 billion euros ($1.76 billion), Reuters reported.
It marks the biggest takeover of a European deposit-taking bank by a Chinese firm so far, as well as Legend's biggest overseas acquisition.
Legend said the acquisition is being made through its Hong Kong subsidiary Beyond Leap Limited.
Reuters reported in July that Legend was in talks with Precision Capital to buy a 90 percent stake in BIL. The remaining 10 percent is owned by the Luxembourg government.
Founded in 1856, BIL is the oldest private bank in Luxembourg. It employs more than 2,000 people globally and, as of the end of 2016, managed a total of 37.7 billion euro in assets.
The deal is an important strategic investment for Legend. Financial services is one of the key target industries for the company, Legend Chairman Liu Chunzhi said.
Liu said that Legend planned to support BIL and its current management, and build BIL into a Luxembourg-based international bank.
The deal, which has to obtain approvals from regulators including the European Central Bank and Luxembourg's Commission de Surveillance du Secteur Financier, is expected to be completed in the first quarter of next year.
Legend said the company hoped to expand its financial sector layout in Europe through the deal, and provide services to enterprises participating in the Belt and Road Initiative.
According to BIL's annual report, its net profit fell to 110 million euros in 2016 from 134 million euros in 2015, partly due to write-downs and restructuring expenses.
Agencies contributed to this story.