Bradwell B marks Chinese industry's transition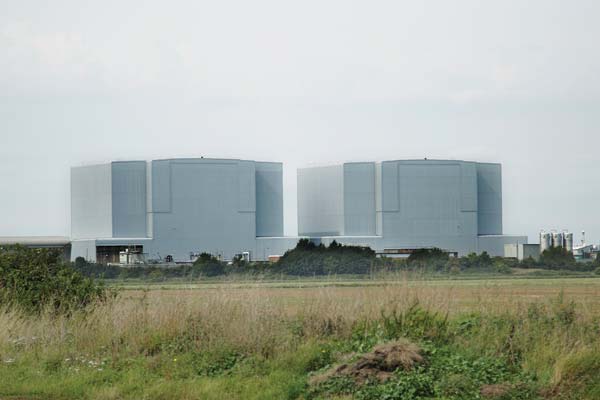 Two decommissioned reactors are close to the premises where Bradwell nuclear power plant will be built. [Photo/China Daily]
From 'big' to 'strong', the project sees China's technology embraced by world
Development at the Bradwell B power plant is progressing well, according to EDF Energy and China General Nuclear Power Corporation, which together are developing a new UK nuclear power station at Bradwell-on-Sea, on the Essex coast.
Bradwell will be built with indigenous Chinese third generation nuclear technology -Hua-long Pressurized Reactor 1000 (also known as HPR1000)-- with support from EDF.
CGN and EDF are preparing geographical studies of the site where the Bradwell power generators will be located. These works include checking the soil condition; assessment of cooling facilities and design strategies to protect the local biodiversity, according to Richard Mayson, director of Bradwell Power Generation Company.
As the first nuclear power plant in a developed economy using Chinese technology, Bradwell is expected to pave the way for the international expansion of China's nuclear industry.
"Chinese nuclear technology's deployment in a mature economy, such as Britain, symbolizes Chinese nuclear power industry's transformation from 'big' to 'strong'," said Zheng Dongshan, chief executive of General Nuclear International, CGN's London-based subsidiary.
China's nuclear industry has grown rapidly over the past three decades.
With safe and successful completion and operation of nuclear power plants, such as the famous Daya Bay Nuclear Power Plant in Guangdong province, China is becoming an active leader in global nuclear power development by leveraging its extensive experience and robust technology.
China currently has 36 nuclear power reactors in operation-ranking it fourth in the world after the US, France and Russia-with a further 20 under construction.
The World Nuclear Association forecasts that China will overtake the US with the largest nuclear power capacity over the next 10 to 15 years.
The timing of the Bradwell construction is to be confirmed, but preparation is well on track.
In January this year, the UK's nuclear regulator started a process to review HPR1000 for UK deployment.
Known as the General Design Assessment, this test is said to be the strictest globally. That means passing the test will open doors for HPR1000 in many more international markets, said Andrew Shepherd, a senior energy and infrastructure analyst at BMI Research.
CGN estimates the GDA review will take five years.