Vanke eyes new areas for future growth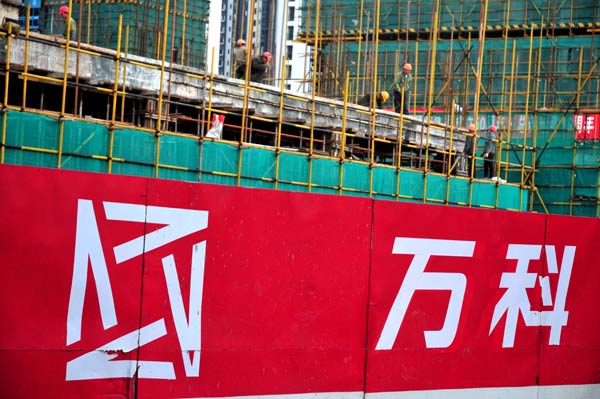 Workers build a property project for China Vanke Co in Fuzhou, capital of Fujian province. [Photo provided to China Daily]
China Vanke Co, a leading residential property developer, will switch gears and diversify into new areas to overcome flat growth that appears to have hit a ceiling after years of strong sales.
But stock markets in Shenzhen and Hong Kong shrugged off Vanke's strong first-half results that were announced late on Thursday.
This appears to have prompted the company to announce it is looking at new areas such as development of realty on railway land, alternative forms of urban rail transport, long-term rental apartments, winter vacations, nursing services for the elderly and education.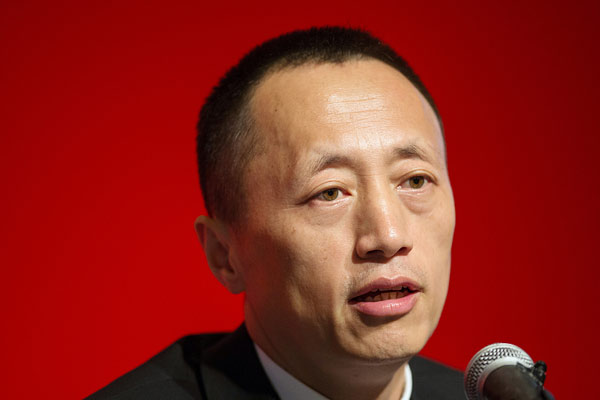 Yu Liang, Vanke's new chairman. [Photo/China Daily]
Yu Liang, Vanke's former president who recently succeeded founder Wang Shi as chairman, told media in Shenzhen that the company is exploring the "railway-plus-property" model.
The company has already built several project in cooperation with Shenzhen's State-owned metro operator, which is also its largest shareholder.
Yu said Vanke is working with other urban rail operators and high-speed train companies. He said Vanke is also looking at new-energy carmaker BYD's monorail systems.
"BYD approached us because many cities plan to build monorails, but these cities can only offer land, not money," Yu said, but did not disclose other details.
In October 2016, BYD's first monorail opened in Shenzhen. Since then, many other smaller Chinese cities have decided to start such systems in the near future.
Vanke is also confident of finding new growth opportunities in reforms for public-private or mixed ownership in State-owned enterprises.
Vanke itself is a successful example of such reform, and has been invited to explore possibilities of picking up stakes in other SOEs, he said.
But all that, it appears, is yet to be factored in by the markets.
On Friday, Vanke's shares ended just a tad up at 23.20 yuan ($3.48) on the Shenzhen Stock Exchange. In Hong Kong, they in fact fell a bit.
In the first half of this year, total sales reached 277.18 billion yuan, up almost 46 percent year-on-year and equal to about 75 percent of its sales last year.
Net profit surged 36.5 percent year-on-year to 7.3 billion yuan, beating Bloomberg's expectation of 6.4 billion yuan.
But realized revenue-that is, sales from deals that have been completed-fell nearly 7 percent year-on-year to almost 70 billion yuan.
Zhu Xu, Vanke's board secretary, attributed the revenue fall to the relatively fewer completed projects in the first half. Full-year revenue, however, will likely increase, she said.
Asked if he is concerned about flat growth, Yu said the company is definitely feeling a great deal of pressure.
"The market has golden and silver ages but a bronze phase is also possible, even black iron times (are possible) in the future."
But it is not all gloom and doom, he said, as the country is intent on finding long-term solutions to the problem of inadequate housing for ordinary people.
The thrust is no longer on just restrictions on realty prices. So, there are still opportunities out there in the property market, he said.
Yan Yuejin, research director with E-house China R&D, a property industry information provider, said realty sales will continue to be brisk for years, but diversified investments can help hedge against risks like policy changes and market controls.