PetroChina net profit surges in H1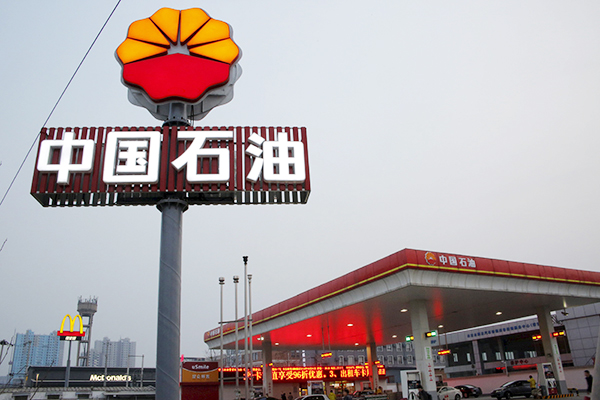 PetroChina's petrol station is pictured in Beijing, China, March 21, 2016. [Photo/Agencies]
BEIJING - Chinese oil giant PetroChina Thursday reported a surge in net profit in the first half of this year, citing rising oil prices, cost reductions and efficiency improvement.
Profit attributable to company owners reached 12.7 billion yuan ($1.9 billion), representing a year-on-year increase of 12.1 billion yuan, according to a statement from PetroChina, China's largest oil and gas producer.
Revenue grew 32 percent year on year to 975.9 billion yuan, due to higher prices and increased sales volume of crude oil, natural gas and refined products, the statement said.
Basic earnings per share stood at 0.069 yuan, an increase of 0.066 yuan on the same period of last year.
The company broadened sources of income, reduced costs and improved efficiency in the first half, according to the statement.
On Thursday, China National Offshore Oil Corp (CNOOC), the country's largest offshore oil and natural gas developer, reported 16.3 billion yuan of net profit in the first half, compared with a loss of 7.7 billion yuan in the same period of last year.