China Telecom profit up 7.4% in H1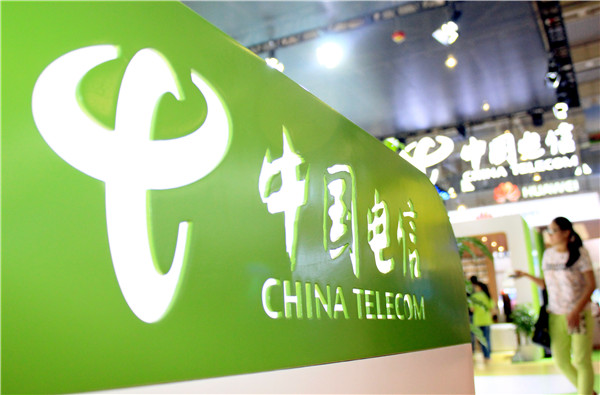 A China Telecom stand at an information industry expo in Nanjing, Jiangsu province. [Photo/China Daily]
BEIJING - China Telecom, one of China's three largest telecom operators, reported 7.4-percent net profit growth in the first half of the year due to "effective achievement in transformation and upgrades."
Net profit attributable to shareholders stood at 12.5 billion yuan ($1.9 billion) in H1, according to a statement on the company's website.
The number is about one fifth of the H1 profit for China Mobile, the country's largest telecom service provider.
"Adopting aggressive marketing strategies and rapidly expanding our scale with continual optimization in structures, we achieved excellent performance in our operating results," said Yang Jie, China Telecom chairman.
In H1, operating revenues amounted to 184.1 billion yuan, an increase of 4.1 percent year-on-year. The net increase of mobile subscribers was 14.85 million, with total subscribers reaching 230 million, among which 66 percent were 4G users.
Yang said the company saw effective achievement in transformation and upgrades, and "development capabilities were continuously accumulated."
The company continued to build its 4G, Internet of Things and all-fiber networks in H1, and engaged in 5G standard formulation and technology trials while researching the network plan for the evolution from 4G to 5G.
Combined mobile phone internet data traffic surged 126 percent. The total number of cable broadband users was 128 million, up 4.98 million from the end of last year.