Urban Revivo targets London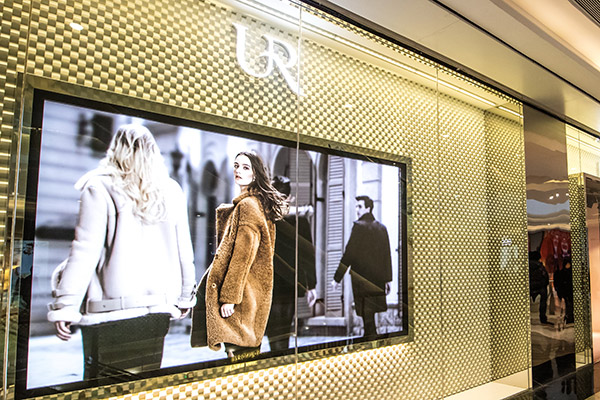 A retail store displays Chinese fashion brand Urban Revivo in Fuzhou, capital of East China's Fujian province. [Chen Hao/for China Daily]
Chinese clothing brand Urban Revivo will open its first store outside Asia, in the United Kingdom, early next year as the "fast fashion" label expands.
The company will roll out a branch in West London's Westfield shopping center in March, and then plans stores in Japan, France, the United States and the Middle East as part of a 600 million pound ($792.5 million) international expansion.
Urban Revivo has 160 stores in China and one in Singapore.
The company operates on the "fast fashion" model, releasing new designs twice a week. Founder Leo Li established the brand in 2006.
"London is going to be UR's first step to expand into the European market and is a strategic priority for building a fashion empire," said a spokeswoman from the company.
Karl McKeever, a retail analyst and director of retail agency Visual Thinking, pointed out that Urban Revivo would have noted London's status as a "key global fashion center".
"It's a great coup that the UK is getting the first store outside of Asia," McKeever said. "London, specifically, is one of those places where all international brands want to be established."
He felt the company will need to differentiate itself from similar brands in London's crowded fashion market. He noted that the now hugely popular Japanese brand Uniqlo failed to catch on in the UK when it first entered in 2001, but returned with a distinct image.
But McKeever was surprised by Urban Revivo's choice of location, electing to open a branch in the Westfield mall, rather than a high-profile high street location, such as on Oxford Street or Regent Street.