EU clears joint venture creation between ChemChina, AKC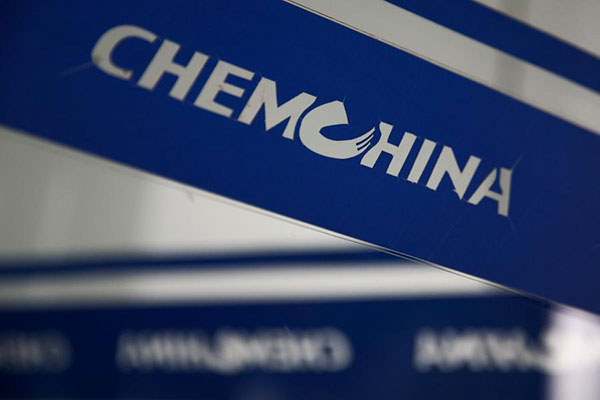 The company logo of China National Chemical Corporation, or ChemChina, is seen at its headquarters in Beijing, Feb 3, 2017. [Photo/Agencies]
BRUSSELS - The European Union (EU) regulators approved the creation of a joint venture between China National Chemical Corporation (ChemChina) and Japan-based Asahi Kasei Corporation (AKC) on Wednesday, saying the case raised no competition concerns.
The joint venture has no actual or foreseen activities in the European Economic Area as it is designed to be active in China, said the European Commission, the bloc's executive arms which oversees competition policy, in a press release.
ChemChina is active worldwide in the production of a wide range of chemical products while AKC is active globally in the production of fibres, chemical products, electronics materials, pharmaceutical products, medical devices and housing.
The two global companies concluded a joint venture agreement in February in a bid to facilitate production and sale of their flagship plastic goods in China, said ChemChina on its website.
The EU, as well as other major economies, screens mergers, acquisitions and joint ventures between multinationals under antitrust regulations.