Chinese buyers eye top stamp dealer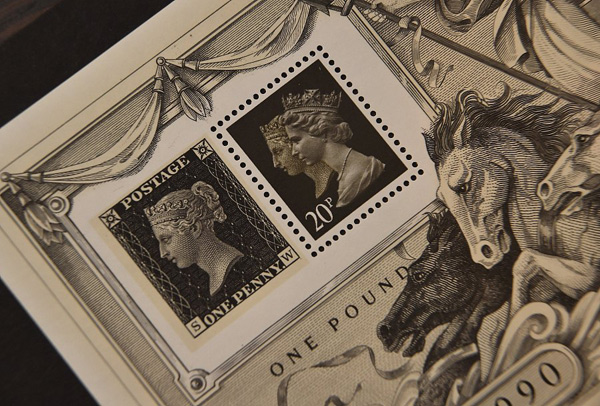 A commemorative stamp (right) from 1990 depicting Queen Elizabeth (foreground) and Queen Victoria (background) is seen next to an 1840 Penny Black stamp (left) with Queen Victoria on it at Stanley Gibbons in central London, Aug 21, 2015. [Photo/VCG]
Stanley Gibbons, the world's oldest stamp dealer, is in talks with Chinese investors about the potential sale of the British company, an official said on Monday.
The company put itself up for sale in June after receiving what it called a "possible" offer from private equity firm Disruptive Capital Finance, led by stamp enthusiast Edi Truell.
The two companies have been in discussion for some time, but no progress has been made so far.
"Stanley Gibbons is currently engaging with potential investors from China as it looks to secure funding to take the business forward," the company official, who requested anonymity, said.
China is home to more than 20 million stamp collectors, or one-third of the world's total, up from about 3 million in 1983. The global stamp collecting market is worth about $10 billion a year.
The country has become increasingly important for Stanley Gibbons, given the growth in stamp collecting in the market, the official added.
Stanley Gibbons recently published the 11th edition of its China Stamp Catalogue, featuring all the stamps issued by the country in one single volume, reflecting the importance of the market for the dealer.
The company, established in 1856, is the leading stamp dealer in the world. Its catalogs are used to set the market price for rare stamps.
Three months ago, it sold a strip of four 1948 stamps featuring Indian independence leader Mahatma Gandhi for 500,000 pounds ($655,700) to a private collector in Asia. The company also sells rare coins and other collectibles.
But Stanley Gibbons has been facing challenges in recent years, leading to staff cuts and management overhauls.
The company believes that new investment is needed to improve its sales and marketing strategies to meet growing demand in Asia.
Stanley Gibbons is listed on the AIM, a subsidiary of the London Stock Exchange.