Empowering industry with insights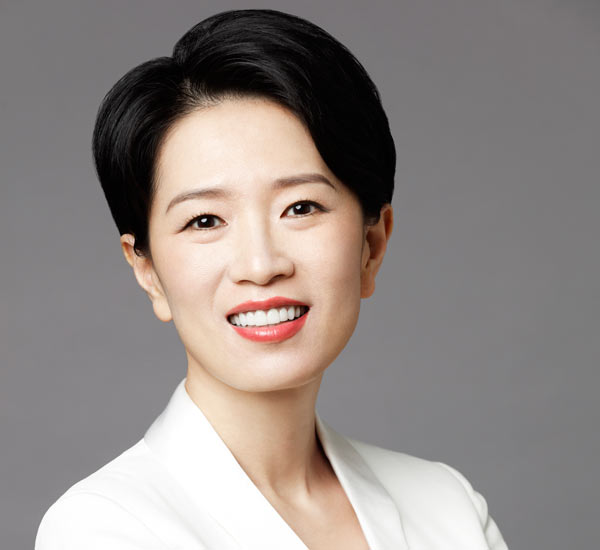 Rachel Duan, CEO of GE China, said China has become the fastest-growing market for the multinational. [Photo provided to China Daily]
Rachel Duan, president and CEO of GE China and senior vice-president of US-based General Electric Co, is known for her long-term efforts to make innovation a key part of China's industrial transformation.
Since July 2014, she has been helming the China unit of the technology and service behemoth, and driving its efforts to turn data into actionable insights for a wide array of Chinese industrial businesses, from power to healthcare, aviation, and intelligent environment.
Duan believes China has become the fastest-growing market for the multinational, coasting on continuously optimized performance in its industrial operations.
"That's why GE will continue to put long-term laser focus on China," Duan said. "Sectors like power, healthcare, aviation, you name it, are all in our plan."
GE China has set for itself the goal of bagging orders worth $10 billion by 2020.
To reach that goal, it has unveiled a comprehensive suite of big data tools and software that can transform how Chinese companies manage and maintain their machinery.
The digital initiatives represent opportunities for China to achieve the national goals of Made in China 2025, which aims to comprehensively upgrade the industry, according to Duan, who has over 20 years of experience in GE and in China.
Among them is Predix, an industrial cloud-based platform. Simply put, it would be for factories and plants what operating systems such as iOS and Android are for mobile phones.
Through connecting machines and data analytics, industrial productivity and efficiency are set to be unlocked, Duan said, citing the latest Predix-enabled applications.
For instance, Renji Hospital deployed a pilot solution, called Asset Performance Management, to improve its asset management and workflow.
By analyzing clinical big data, it enables the hospital to increase utility of key equipment by 20 percent and elevate equipment uptime from 95 percent to 98.5 percent, saving $460,000 in maintenance cost. Patient waiting time was cut from six to eight weeks to one week.
It has operated smoothly in several pilot projects, and a cascade of deals is likely to follow, Duan said.
Besides, GE worked with China Eastern Airlines to track and diagnose 500 jet engines of the fleet, reducing the cycle of diagnosis by 90 percent.
It is estimated that by 2020, over 6,000 jet engines in China can benefit from Predix-based data analytics service to improve their efficiency and reliability.
GE anticipates Predix-based new industrial internet applications will generate at least $15 billion of new value for GE by 2020.
In China, internet giants and industrial powerhouses are locked in a fierce battle as providers of cloud-based services.
Backed by demand from an ever-increasing number of big companies and even smaller ones, China's cloud-computing industry is predicted to top 430 billion yuan in sales by 2019, up from 150 billion yuan in 2015, the Ministry of Industry and Information Technology said in an announcement.
Industrial cloud computing will be one of the top priorities in the three-year plan starting in 2017. In the plan, the ministry calls for further promotion of setting up pilot projects based on industrial cloud.
Commenting on the spirited competition, Duan said industrial internet, as an open, hybrid platform, requires strong cooperation from all sides.
"In fact, the concept is still evolving, and companies are in different stages of exploring cloud-based applications optimized for their requirements," she said. "To turn data into actionable insights, industry leaders need to act together to enable data sharing."
Admitting that traditional industrial enterprises lag behind internet companies in terms of cloud infrastructure, Duan is leading her team to carve out a unique combination of deep industrial domain expertise and software capabilities.
In July 2016, GE launched a 4,000-square-meter industrial internet innovation center known as GE Shanghai Digital Foundry. The center is a key part of its digital footprint in China.
The center aims to incubate startups related to industrial internet, collaborate with customers in the development of new applications, and expand GE's local developer and partner ecosystem in China to help them scale up quickly and enter new markets.
So far, GE is operating over 10 pilot digital industrial programs and over 40 big data analytics applications in China.
Building on the progress, GE said last October that it would continue to invest more than $20 million over the next two years to boost its technical and commercial capabilities in China.
Data security ranks high among the concerns of industrial customers, whose businesses are often of extraordinary strategic significance.
"GE's clients own their final data. And it is technically feasible," said Duan, adding that the issue was actually an old one, as previous collaboration with Chinese customers in hardware products had touched off such debate and GE backed up its promise with real work.
Cheng Yu contributed to the story.