Alibaba bets on China's secondhand car market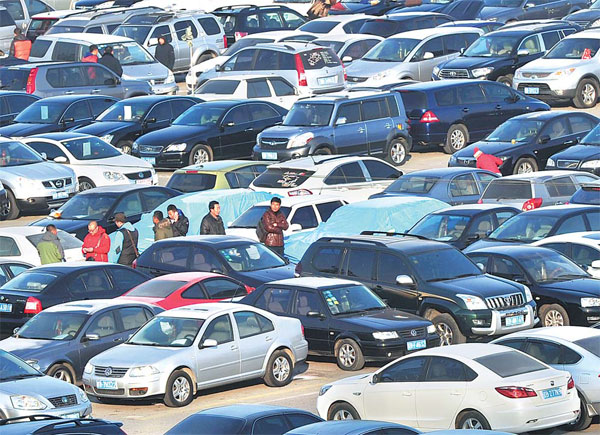 Cars await sale at a used car trading market in Dalian, Liaoning province. [Photo by Liu Debin/For China Daily]
According to Mao Wenfeng, Alibaba's innovative business director, customers can test drive vehicles and return for maintenance later on.
As the secondhand platform of Alibaba, Xianyu has access to the 120 million registered users and 400 million active online consumers on Alibaba ecommerce platforms.
The head of Xianyu Secondhand Cars, He Jia, said only about 20 percent of the profits are gained from direct trading. More needs to be done in financing, testing, warranty, and maintenance to generate revenue.
"Xianyu has a superior business model compared to car retailers who draw in customers and sell offline. Our goal is to produce a hundred 'CarMax' used-car retailers in China," said He.
CarMax is the largest retailer of used vehicles in the United States, controlling about 10 percent of the market. Purchases can be made both online and offline.
Business insiders said used cars are non-standard products that consumers distrust. Only high-quality experience stores can sell successfully, as online services are more preferred for price comparisons.
According to official data, up to 10.4 million used cars traded hands in 2016, and that number is expected to grow by 20 percent in 2017.
Thirteen Chinese provinces have launched policies to cancel restrictions on importing used cars. He said Xianyu was considering reselling cars from developed cities in China to developing cities.