Media digest on MSCI's inclusion of China shares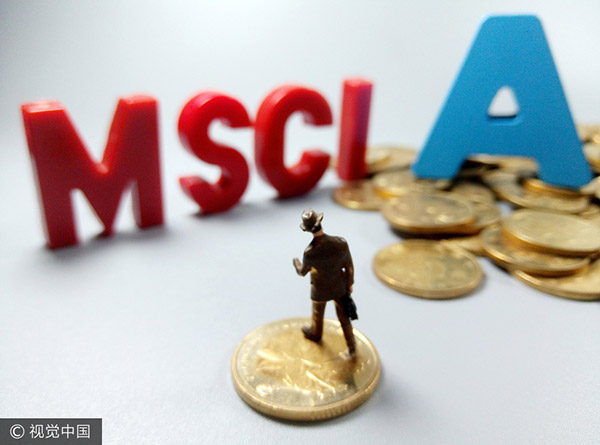 Editor's note: Global equity indexes provider MSCI has decided to include China's A-share big-cap stocks in its Emerging Markets Index, marking a milestone for the country's opening up.
MSCI plans to include 222 Shanghai- and Shenzhen-listed stocks into the EM index, comprising about 0.73 percent of the gauge's weighting, through a two-phase process in May and August next year.
The news not only made headlines in China, but also across the world. Here's how some of the global media reacted.
"China's stocks took a major step toward global acceptance on Wednesday, finally winning a long campaign for inclusion in a leading emerging markets benchmark, in what was seen as a milestone for global investing."
-China shares get MSCI nod in landmark moment for Beijing
Reuters, June 21
"It's another win for China after the International Monetary Fund in 2015 granted the yuan the status of an official reserve currency. Next up is the potential entry of Chinese bonds into three major global indexes."
-China Proves Again With MSCI Size Matters Most in Joining Clubs
Bloomberg, June 22
"MSCI's decision opens a new front in investors' long-running debate over whether, and how, to introduce domestic Chinese securities into international portfolios."
- China stocks hit 18-month high on MSCI inclusion
Financial Times, June 22
"The addition is widely regarded as a landmark moment in China's road to opening up its vast domestic financial market to the world, boosting its credibility as a global economic power, and strengthening the international status of its currency."
- MSCI's A-share nod brings Chinese stocks into the global mainstream
South China Morning Post, June 21