10 Chinese firms ranked among world's top 14 smartphone suppliers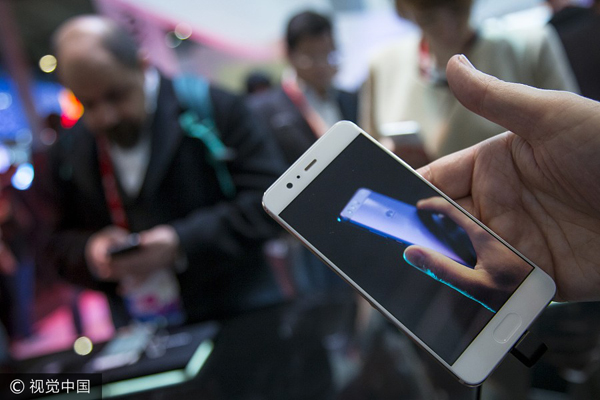 Visitors examine the new Huawei P10 devices during the Mobile World Congress 2017 in Barcelona, Spain on Feb 27. [Photo/VCG]
Chinese mainland companies took 10 spots among the world's top 14 smartphone suppliers in 2016, according to a recent report by market research institute IC Insights.
The shipments of Chinese smartphone brands Huawei, OPPO, Vivo, ZTE, Lenovo, Xiaomi, TCL, Gionee, Meizu and LeEco/Coolpad totaled 587 million units last year, with a combined market share of 39 percent, according to the report.
Of the 14 smartphone suppliers, OPPO and Vivo were the two fastest growing last year with each growing by almost 90 percent. They are owned by the same parent company BBK Electronics.
Shipments of Gionee and Huawei surged by 53 percent and 33 percent respectively in 2016.
As LeEco became Coolpad's largest shareholder in October last year, the report combined the two companies' smartphone shipments.
Apple and Samsung continued to dominate the smartphone market in 2016, but their combined shipment slipped from 555 million units in 2015 to 526 million in 2016, with market shares dropping four percentage points to 35 percent.
In 2016, global smartphone shipments were 1.49 billion units, an increase of 4 percent from 2015.