Energy giants close to announce merger plan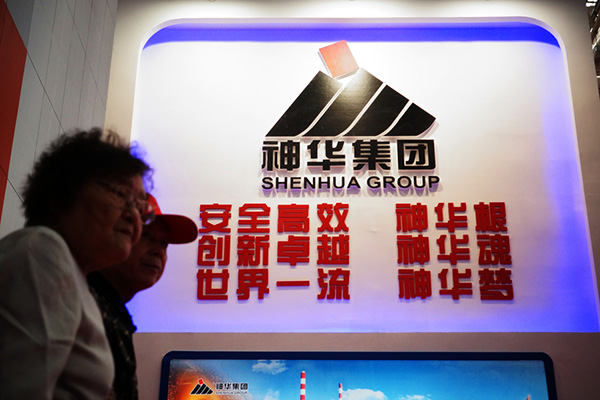 Logo of Shenhua Group Corp is pictured in Tianjin, May 17, 2015.[Photo/VCG]
China's largest coal producer and the country's leading power generator are close to unveiling a merger plan, as listing units of the two announced suspension of trading for "unprecedented" asset transactions on Monday.
The merger between Shenhua Group and China Guodian Corp is expected to create a mega-sized energy giant, with a combined asset of 1.73 trillion yuan ($254 billion).
Shares will remain suspended for trading until July 4, the coal producer's listed unit China Shenhua Energy Co and the power generator's GD Power Development Co said in a filing to Shanghai Stock Exchange on Monday evening.
The two energy giants have been reported to be in merger talk since earlier this month. Shares jumped on the news, before the both halted trading on June 5.
The deal is still under planning process, pending regulatory approval and such "significant matter without precedent" contains uncertainty, the filing noted.
The merger plan comes as China is looking to reform its State-owned enterprises (SOEs), among which energy sector is at center to steer away from the old growth model.
A merger of the energy giants would see the creation of a bigger and more competitive SOE in the global market, said Zhou Dadi, a senior researcher at the China Energy Research Society.
The move also comes as the country has vowed to further slash overcapacity and improve efficiencies among industrial giants.
The past three years have seen a string of SOE consolidations, including a merger of the country's two largest train makers, one between both Fortune 500 companies China Metallurgical Group and China Minmetals Corporation, between China Ocean Shipping Group and China Shipping (Group) Company, and between Wuhan Iron and Steel and Shanghai-based Baosteel.