China to balance deleveraging, stable liquidity: central bank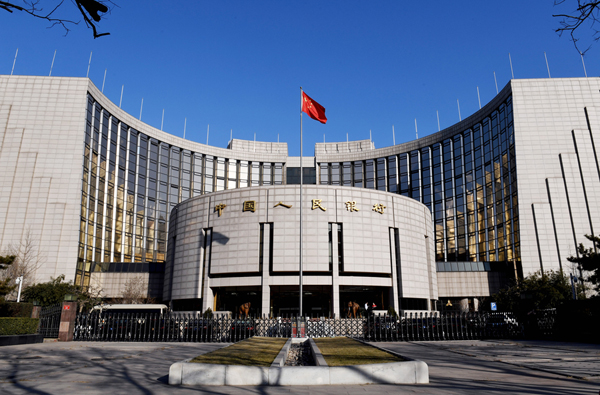 View of the headquarters of the People's Bank of China, China's central bank, in Beijing, Jan 12, 2017. [Photo/VCG]
BEIJING - China will take steps to balance deleveraging the economy and ensuring market liquidity remains basically stable, the central bank said Friday.
China will enhance coordination in financial regulation to manage the timing and pace of regulations to stabilize market expectations, according to a quarterly monetary policy report released by the People's Bank of China (PBOC).
Jitters were felt across the stock and bond markets in the past few weeks as China tightened financial regulation to control risks.
A more flexible approach will be taken to liquidity for reasonable credit growth while guarding against over fast credit expansion and rising leverage ratios, the report said.
China's banks issued a combined 1.1 trillion yuan ($160 billion) in new yuan loans in April, increasing by 542 billion yuan year on year, PBOC data showed Friday.
The PBOC mulls placing more financial market practices under macro prudential assessment for strict control of liquidity risks and maturity mismatch risks.
Changes of the PBOC's balance sheet are subject to more factors than many central banks of developed economies, the PBOC pointed out.
The shrinkage of the balance sheet in the first quarter is mainly influenced by seasonal and fiscal factors while the balance sheet in April turned into expansion, the PBOC added.