Sports industry compared to 'gold mine'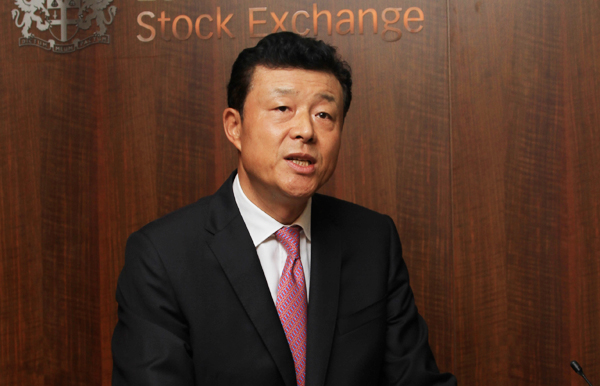 Liu Xiaoming, Chinese ambassador to the UK PROVIDED TO CHINA DAILY
China's ambassador to the United Kingdom, Liu Xiaoming, urged British companies to invest in China's sports industry, which he likened to a "gold mine", during a speech at the annual Telegraph Business of Sport conference.
Liu outlined several incentives for UK businesses wanting to expand operations in China's sports market. An estimated 360 million people regularly participate in sports in China and the market is growing rapidly.
The output of China's sports-related industries rose from $165 billion in 2013 to $255 billion in 2015 and is expected to exceed $450 billion in 2020, with sports heavily emphasized in the government's national strategy, he said.
"All these indicate a growing demand for domestic and foreign investment. There is an urgent need for advanced expertise and techniques in sports management," Liu said.
"The UK is experienced in running sports facilities, sports health services, sports medicine and other related undertakings. These are the areas where China and the UK can match up our needs and engage in closer cooperation."
The event on Tuesday brought together industry leaders to discuss the latest market trends in sports.
Liu was joined on stage by Christopher Lee from architects Populous, Michael Williamson, corporate director at Series A club Inter Milan, and Keith Wyness, chief executive officer at English Football League Championship club Aston Villa.
Populous designed the 60,000-seat stadium at the Nanjing Sports Park in China's Jiangsu province, while both Inter Milan and Aston Villa came under Chinese ownership last year.
Wyness said Britain's exit from the European Union could pose challenges for British clubs looking to attract players from Europe's leagues and anticipated more players from China coming over to the UK in the next five years.
During the Q&A session, Liu affirmed that the Premier League could expect further Chinese investment. Top-flight club West Bromwich Albion is under Chinese ownership and Chinese consortium CMC owns a minority stake in Manchester City.
Wyness added that Aston Villa is working on technology that will allow Chinese fans to livestream games using virtual-reality technology.
Lee said: "It was very positive to hear Ambassador Liu talking about sport as a cornerstone of China's development ... the ownership systems that we are seeing being created at clubs like Aston Villa and Milan are really ecosystems that cover both the European and Chinese markets-it is very much a symbiotic relationship, rather than a one-way relationship."