China's personal mortgages decrease in Q1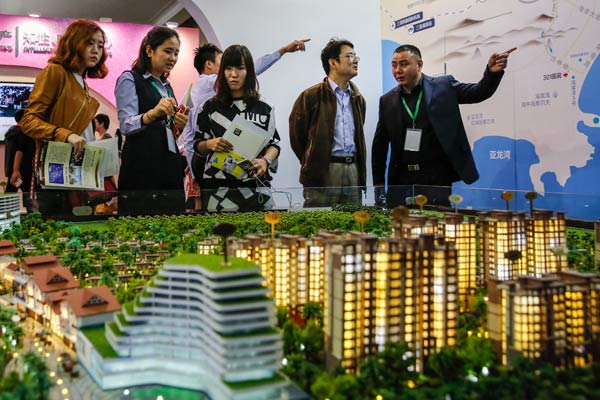 Potential homebuyers look at a model of a new property project at a real estate expo in Beijing. [Photo by Kuang Linhua/China Daily]
BEIJING - Outstanding loans to China's home buyers decreased at the end of March compared to the end of last year, according to official data.
Outstanding loans to home buyers totaled 19.05 trillion yuan ($2.8 trillion) at the end of March, the People's Bank of China (PBOC) said in a statement.
At the end of December 2016, outstanding loans to home buyers totaled 19.14 trillion yuan, according to the central bank data.
China's tightened regulations on the property market have begun to pay off as home prices in major cities stabilized.
Dozens of Chinese cities have implemented tougher cooling measures to limit price gains since mid-March, following Beijing's unprecedented harsh curbs that lifted the down-payment ratio for second homes to 60 percent.
Meanwhile, the central bank has urged banks to strengthen mortgage risk management and crack down on market irregularities such as fake divorces to avoid high down-payment requirements.