Egypt's oldest bank sets up base in Chinese port city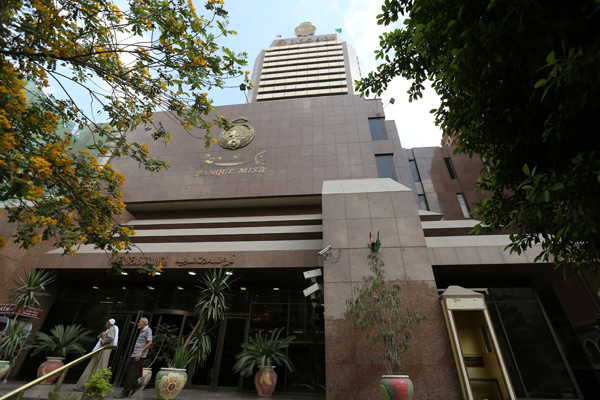 People walk in front of Banque Misr in Cairo, Egypt, Nov 3, 2016. [Photo/Agencies]
Egypt's oldest bank has officially opened its Guangzhou office in Guangdong province to help promote trade and financial activities between the two countries.
Banque Misr chairman Mohamed El Etreby said the new Guangzhou office was a starting point to further expand co-operation of financial industry between China and Egypt.
"Egypt is an important gateway for banks and financial companies from China to enter into African continent," Etreby said at the office opening ceremony on Thursday.
"We never want to compete with other foreign and local banks on the mainland, but we will provide supplementary financing services and products to our customers," Etreby told China Daily on Thursday.
Banque Misr, the second largest bank in Egypt, has recently signed a series of co-operative agreements with major Chinese banks and financial organizations to provide financial solutions and financing activities to local and Egyptian small and middle enterprises in the future.
Etreby said he believed his bank had great potential on the mainland market when China and Egypt have advanced economic co-operation under the "one belt and one road" initiative.
Banque Misr chose Guangzhou for its first representative office in China as it has become one of the major commercial and port cities in the world.
Guangzhou, which organizes the semi-annual Chinese Import and Export Commodities Fair, has now opened more than 300 international ocean routes connecting to more than 80 nations and regions.
Egypt imports a large number of commodities from the southern Chinese metropolis each year.
Meanwhile thousands of Egyptian business representatives visit to Guangzhou to do business.