First renminbi-denominated bond well received in Africa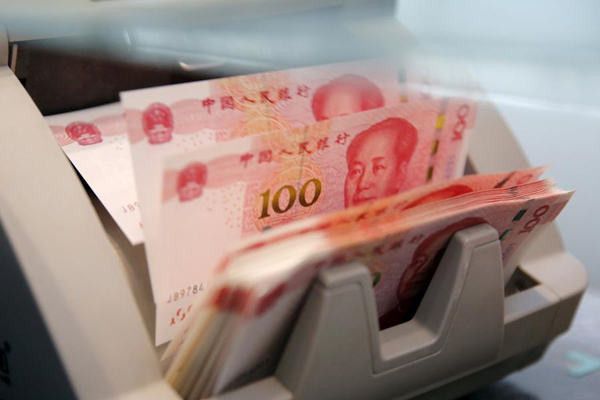 Chinese 100 yuan banknotes are seen in a counting machine while a clerk counts them at a branch of a commercial bank in Beijing, March 30, 2016. [Photo/Agencies]
Bank of China's Johannesburg branch completes issuance of the first renminbi-denominated bond in Africa, marking another milestone in yuan's internationalization.
The three-year bond received subscription of 2.13 times, which helped tighten the yield to 4.88 percent.
The 1.5 billion yuan raised will be used to bankroll the Belt and Road Initiative projects, according to a Monday report carried by Economic Daily.
The market response showed investors' faith in China's economy as well as interest in renminbi assets, the bank's executive said in a statement.
The move came as part of the country's decade-long efforts to deepen offshore renminbi pool by offering diversified investment products.
The Johannesburg branch is the first renminbi clearing bank set up in the continent.