Belt and Road countries are China's dynamic trade partners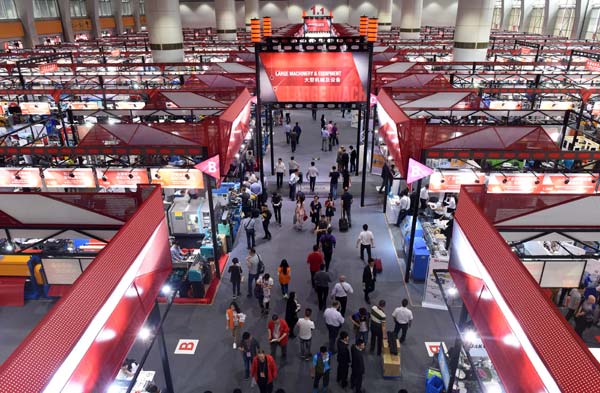 People visit the China Import and Export Fair, or the Canton Fair, in Guangzhou, South China's Guangdong province, April 15, 2017. The 121st Canton Fair kicked off on Saturday.[Photo/Xinhua]
More than half of foreign buyers and exhibitors at this year's spring Canton Fair, or 121st China Import and Export Fair, are from Belt and Road countries, organizers said.
Karn Chopra is a new buyer from India. This trip is the young man's first to the Canton Fair.
Karn said the fair is helpful to his business.
Although the young man said he knows little about the Belt and Road Initiative, he believes that trade between China and India will increase in the future.
"I think China and India are important trading partners." he said.
Because China is the world's second-largest economy and India has remarkable market potential, the bilateral business cooperation enjoys great development potential.
At present, some Chinese smartphone vendors, such as Xiaomi, have increased investment in the Indian market.
Last year, the China-India trade volume reached $70 billion.
The Belt and Road Initiative is a win-win project for China and these countries; they can achieve cooperation in many areas such as infrastructure and trade, a Russian buyer said.
The Belt and Road Initiative not only provides business opportunities to foreign companies, but also drives Chinese companies to search for deals in these countries.
Visitors from the Belt and Road countries have increased significantly, and orders from these countries are expected to reach a record, most Chinese exhibitors said.
The Belt and Road countries will be primary markets for our company in the future, said a man who works for Canca Group.