New housing loans slow growth depicts central bank's prudence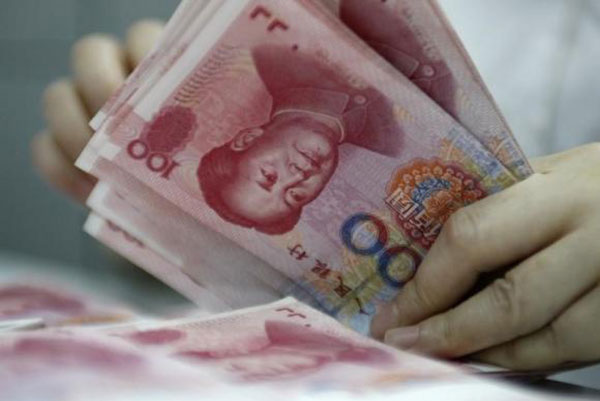 An employee counts yuan banknotes at a bank in Huaibei, Anhui province, June 22, 2010. [Photo/Agencies]
Slower growth of new yuan loans issued in the real estate sector reflects the central bank's intention to contain risks, a senior bank official said on Friday.
New housing loans issued in the first quarter reached 1.7 trillion yuan, accounting for 40.4 percent of total new yuan loans issued during the same period, which is 4.5 percentage points lower compared to the year end in 2016, according to the bank.
Declined growth in new net yuan loans in the property market is a significant factor contributing to a slower growth of money supply, according to Ruan Jianhong, head of the statistics and analysis department at PBOC.
M2, broad money supply, grew by only 10.6 percent in the first quarter from the previous year, central bank data showed, compared to 13.4 percent growth in 2016 during the same period.
"A smooth declining trend of M2 reflects that the bank maintains prudent monetary policies and is strengthening supervision to financial institutions, especially to highly leveraged banks," Ruan said.
Ruan also said the central bank will continue with its prudent monetary policies, creating an ideal environment for implementing supply-side reform and restructuring.