Industrial Bank seeks to increase retail bank profit from 15% to 30%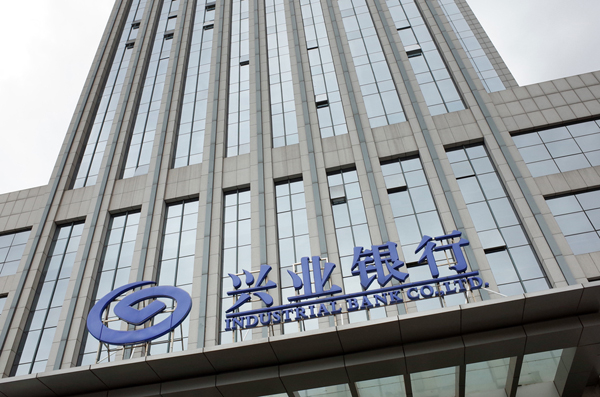 The logo of the Industrial Bank is seen at a building in Jinan, East China's Shandong province, May 12, 2016. [Photo/VCG]
Industrial Bank Co Ltd, a listed joint-equity commercial bank in China, is looking to increase its retail banking contribution to its profit from 15 percent during the first nine months of 2016 to 30 percent in the next five years, senior bank executives said at a news conference on Tuesday.
Based in Southeast China's Fujian province, Industrial Bank also is expected to increase its subsidiaries' contribution to the group's business to 15 percent, said Wang Shengqian, general manager of the bank's development planning department.
Wang said the bank will establish a good connection among its investment banking, asset management and wealth management business. It will also deepen the development of inclusive finance, which includes retail banking, financial services for small and medium-sized enterprises and financial institutions, green finance and pension finance.
"We will transform our bank into an asset-light and highly efficient commercial lender to better serve the real economy, accelerate our development of settlement, investment banking and transaction banking, and provide comprehensive financing service to our client through diversified financial market resources," President Tao Yiping said.
As China has entered the deep water of supply-side reform and will keep pushing forward reduction of overcapacity, destocking and deleveraging, commercial banks are still facing a lot of challenges in terms of asset quality management. Last year, Industrial Bank thoroughly examined various potential risks to the bank, Tao said.
"We launched a war against non-performing loans last year ... and will maintain our overall asset quality stable. At the same time, we will keep exploring innovative measures to handle non-performing loans and try to make breakthroughs in areas that include NPL securitization and debt-to-equity swaps," he said.
Founded in 1988, Industrial Bank was listed on the A-share market in 2007 and was ranked 21st on The Bankers' Top 500 Banking Brands 2017. Its net profit increased 12.2 times from 3.8 billion yuan ($550 million) in 2006 to 50.2 billion yuan in 2015, with an average return on equity of 24 percent during the last 10 years.
Its total assets grew from 617.7 billion yuan in early 2007 to 5.82 trillion yuan at the end of September 2016, with an annual compound growth rate of 26 percent, according to Tao.
Through deep integration of finance and technologies, the bank realized resources sharing among 46,000 branches and sub-branches of nearly 800 small and medium-sized financial institutions and provided information system construction and maintenance service to more than 300 small and medium-sized financial institutions, expanding financial services to more second and third-tier cities and rural areas.
Jiang Xueqing contributed to this story.