Securities commission: China happy to see inclusion of A shares into MSCI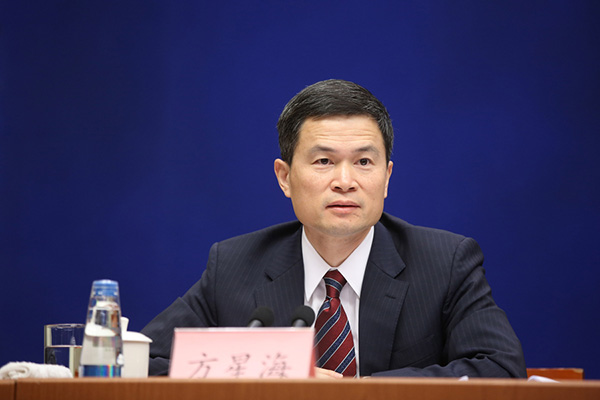 Fang Xinghai, deputy head of the China Securities Regulatory Commission (CSRC), speaks at a news conference in Beijing, Feb 26, 2017. [Photo/VCG]
China will be happy to see the inclusion of A shares into the most widely followed equity index Morgan Stanley's Capital Index (MSCI), said the country's securities authority on Sunday.
"We believe that any international stock index without Chinese A-shares is incomplete," said Fang Xinghai, deputy head of the China Securities Regulatory Commission (CSRC), at a news conference.
Fang said Chinese authorities have always wanted to see MSCI include A shares into its global benchmarks and are willing to discuss the issue with the index compiler.
Whether MSCI decides to include A shares or not, it will not affect the opening-up or reform of China's capital market, he said.
Last June, MSCI announced that it would delay the inclusion of Chinese A shares in the MSCI Emerging Markets Index, the third time it had rejected the inclusion after its annual market classification review.
A shares remain on this year's review list for inclusion.
Study on setting up an "international board" allowing foreign companies to be listed is under way, however there is still no timetable, Fang said, adding that technical barriers, such as the difference in accounting standards and information disclosure, remain.
Xinhua contributed to this story.