CIRC cracks the whip on Foresea Life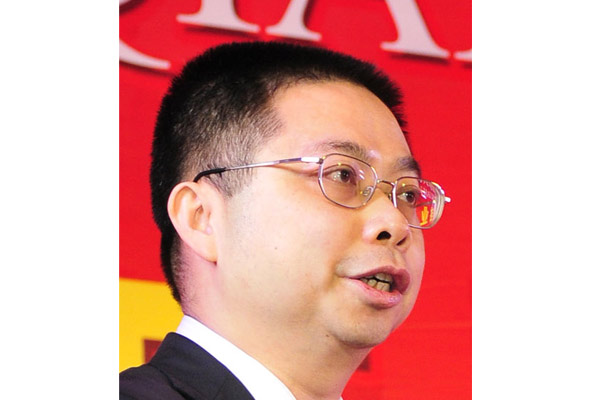 Yao Zhenhua, former chairman of Foresea Life Insurance Co. [Photo/China Daily]
Illegal action results in heavy penalties, severe ban on chairman
China's insurance regulator on Friday imposed heavy penalties on Foresea Life Insurance Co and several executives including its chairman Yao Zhenhua for illegal investment.
The move came after Xiang Junbo, chairman of the China Insurance Regulatory Commission, pledged to punish speculative and illegal activities by the insurers as the regulator seeks to prevent the buildup of systemic risk in the industry.
Yao, the business tycoon and owner of private conglomerate Baoneng Group, was barred from the insurance industry for 10 years by the regulator. The CIRC also stripped Yao of his title as the chairman of Foresea Life, a subsidiary of Baoneng.
In addition, the regulator imposed a combined fine of 1.36 million yuan ($198,000) on Foresea Life and six of its executives.
The regulator said in a statement that Foresea Life had provided fake documents and broke the rules capping the maximum investment in equities including publicly traded stocks at 30 percent of insurers' total assets.
The CIRC said in a statement: "The regulator will closely monitor the company's operation and urge it to adopt effective measures to keep its operation intact."
On Friday, Yao pleaded for lighter punishment and argued that he was not directly responsible for the malpractice at Foresea Life.
Yao gained prominence and drew the regulator's attention for a string of high-profile and hostile investments for the stakes in listed companies, including property developer China Vanke Co Ltd.
Zhu Junsheng, an insurance researcher at the Development Research Center of the State Council, said that the punishment by the CIRC reflected the regulator's determination to clean up illegal practices and to prevent the accumulation of risks in the market.
He said: "The rapid growth of the insurers and their aggressive investments have exposed serious risks in the system. It is reasonable for the regulator to take such actions and to contain risks."