Missile firm targets overseas growth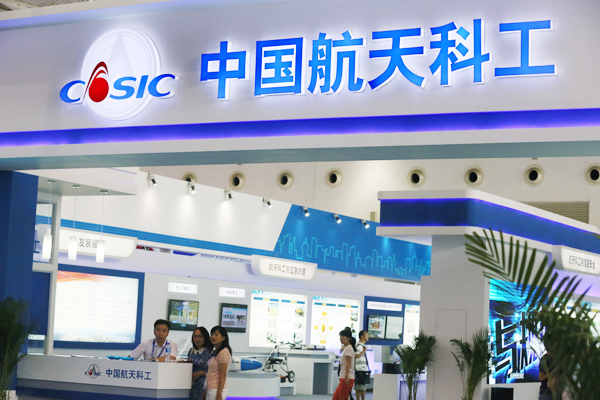 A stand of China Aerospace Science and Industry Corp at an exhibition in Beijing, July 18, 2015. [Photo/VCG]
China Aerospace Science and Industry Corp, the country's largest missile maker, will step up global expansion this year, as it aims to quintuple the number of foreign enterprises registered on its industrial internet platform.
Wei Yiyin, deputy general manager of CASIC, said less than 2,000 foreign companies have registered on its online industrial internet platform-casicloud.com.
"We aim to increase the number to 10,000 by the end of this year as our company ramps up efforts to promote our services to Pakistan, Europe and Southeast Asia," Wei said.
The industrial internet refers to combining advanced machines with internet-connected sensors and big-data analytics. It is designed to boost the productivity, efficiency, and reliability of industrial production.
CASIC's casicloud industrial internet platform went into operation in June, 2015. Via the platform, CASIC offers enterprises cloud-based technology and products that can help upgrade plant.
According to CASIC's Wei, the company has partnered with Germany's Siemens AG to work on smart manufacturing.
The move came as China is ramping up efforts to upgrade its manufacturing industry with the big data and internet technology.
"We are working on a national guideline to promote the development of the industrial internet," Minister of Industry and Information Technology Miao Wei said on Tuesday.
The industrial internet is highlighted in the country's Made in China 2025 strategy, which was designed to promote high-end manufacturing.
"We have done a relatively good job in applying the internet to industrial production. This year we will see big opportunities in the high-tech manufacturing sector," the minister added.