World's first iron bridge re-opens in Britain after facelift
Share - WeChat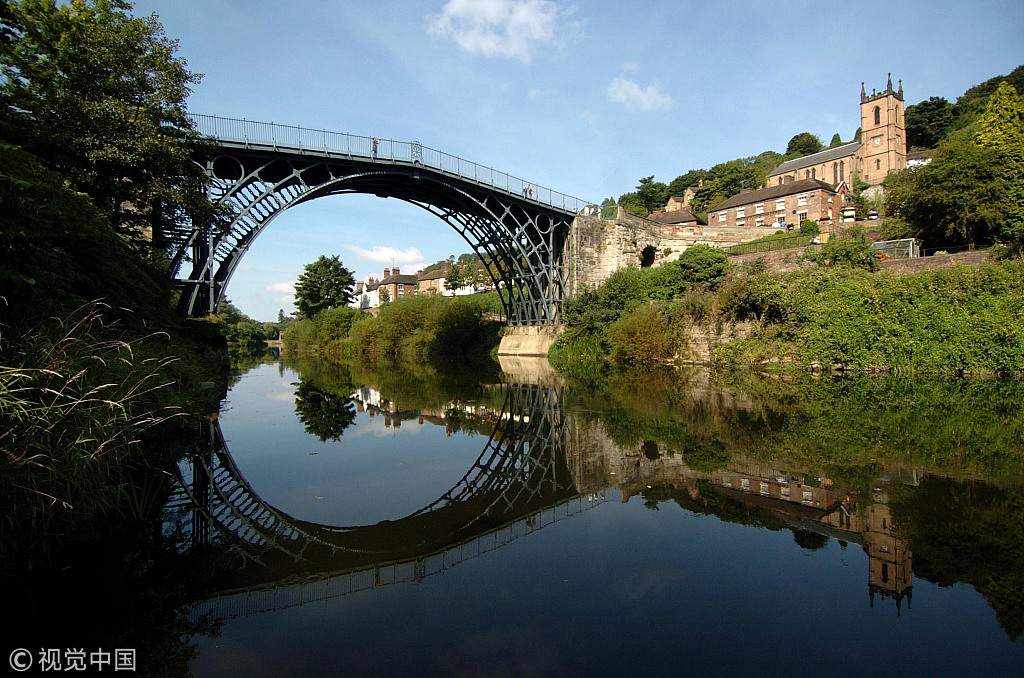 LONDON - The world's first iron bridge, spanning a gorge in an English county, was re-opened Monday night after a 4.6-million dollar restoration project.
The iconic Ironbridge in Shropshire, crossing the River Severn, and now a Unesco World Heritage Site, has been restored to its original red-brown color as part of its biggest ever facelift.
The bridge, built in 1779, is considered a symbol of the Industrial Revolution and has now been saved for future generations following the year-long project.
It took six painters and 2,400 liters of paint to return the bridge to its original red-brown hue.
The paintwork is now the same color as depicted in William Williams' 1780 painting, Cast Iron Bridge near Coalbrookdale, which is one of the earliest depictions of the structure.
Kate Mavor, CEO of English Heritage, said at the opening ceremony Monday night: "Caring for an internationally significant historic structure such as the Iron Bridge is at the heart of English Heritage's charitable purpose."
"We know how much the Iron Bridge means to people near and far, whether as the cradle of the Industrial Revolution, the spot for a romantic proposal, a memorable holiday, or just the view from the window every day."