Prostitute re-education expected to end
Share - WeChat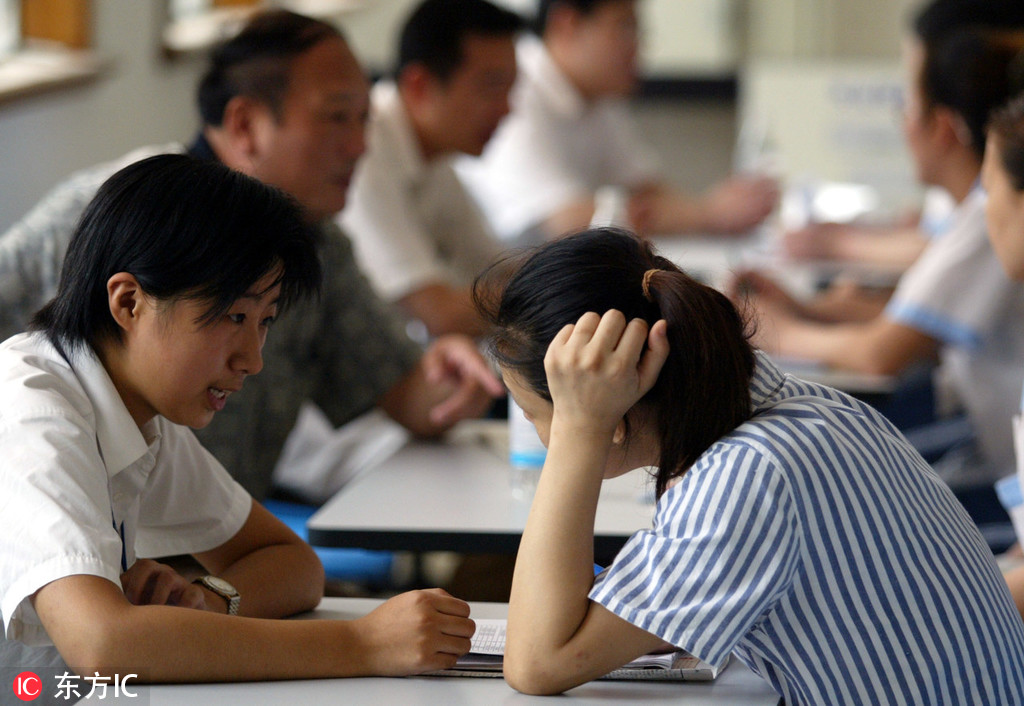 A high-profile administrative regulation that requires prostitutes and people who visit prostitutes to be detained for education is expected to be abolished in China.
A report by the Legislative Affairs Commission of the National People's Congress Standing Committee suggests related departments introduce a motion at an appropriate time to help push for the abolition.
"It means those entitled to submit motions to the NPC, including deputies or members of the State Council, can introduce such an abolition motion, and I believe the committee will promptly remove it," Zhu Zhengfu, vice-president of the All China Lawyers Association, said on Tuesday.
The regulation, established by the State Council in the 1990s, states that prostitutes and their customers face detention ranging from six months to two years after they are caught by public security authorities.
In the period, the detainees are to be given legal and ethical education, taken to have medical checks and reform through labor.
"But the regulation contradicts the Constitution, which upholds the protection of human rights," Zhu added. "The Legislation Law also would clarify that punishments that restrict citizens' freedom must be ruled by laws, not regulations."
The report was submitted to a bimonthly session of the NPC Standing Committee, the top legislature, for review on Monday. The suggestion is expected to be approved on Saturday, when the session closes.
"I've seen hopes raised that the problematic regulation will be abolished," said Zhu, who is also a political adviser. He made a proposal to the legislature to review and abolish the regulation in March during the two sessions, the annual legislative meetings of the NPC and the National Committee of the Chinese People's Political Consultative Conference.
The commission's report "is the first official response to my proposal", he said, adding he endeavored to remove the regulation because it goes against a series of laws and the Constitution.
The report also notes the regulation has been used only rarely and the number of people given such education has rapidly decreased in recent years, given that serious cases are identified as crimes in the Criminal Law and lesser cases fall under the Administrative Penalty Law.
"We worked with experts and visited related departments in Beijing, Guangdong and Jiangsu provinces this year, finding it's the right time to remove the regulation," said Shen Chunyao, director of the NPC Standing Committee's Legal Affairs Commission, in explaining the abolition suggestion while presenting the report to lawmakers on Monday.
One of the significant duties of the NPC Standing Committee is to review documents, including judicial interpretations and administrative regulations, and judge whether they contradict the Constitution and laws.
In March, the legislature vowed to push for constitutional compliance reviews to uphold the authority of the Constitution. The need for such reviews were highlighted at the 19th National Congress of the Communist Party of China in October last year.